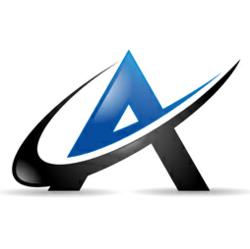 Our comprehensive New Grad Program and strong support for continuing education makes TWU a natural fit for our school sponsorship outreach
(PRWEB) May 04, 2011
Advanced Medical is proud to announce a "Partner" level sponsorship with the Texas Woman's University School of Physical Therapy Friends Program. This program allows the school to conduct research activities and participate in national events that are not funded by the State.
For over 40 years the TWU Doctor of Physical Therapy (DPT) program has been graduating high quality physical therapists coming from both Houston and Dallas campuses. The DPT program is 33 months long and prides itself on its clinical education focus. With two internships the second year and another two the third year, each student can expect a total of 32 weeks of full time clinical experience.
"Our comprehensive New Grad Program and strong support for continuing education makes TWU a natural fit for our school sponsorship outreach," stated Amy Prospect, University Program Manager at Advanced Medical.
Advanced Medical has participated in a number of TWU events and has always come away impressed with the caliber of its students. This year Advanced Medical has introduced a Traveler Mentorship Program. The program aims to make a new grad traveler feel comfortable and minimize the uncertainty regarding their initial travel experience.
Over the last year, Advanced Medical has visited hundreds of campuses educating students on the benefits of travel therapy. Facilities know that traveling therapists are exposed to diverse patient populations and gain significant knowledge from interacting with various clinical teams on each assignment.
With Advanced Medical, new graduates can expect industry-specific guidance because our singular focus is therapy. This focus allows us access to the best clinics, hospitals, and skilled nursing facilities all across the country. Advanced Medical looks forward to hosting an event this fall on a TWU campus and looks forward to a bright future with the program.
Advanced Medical is a full service staffing agency that specializes in travel therapy jobs. We assist in the placement of physical therapists, physical therapy assistants, occupational therapists, certified occupational therapy assistants, and speech-language pathologists in premier medical facilities across the United States on a contract and permanent basis.
###