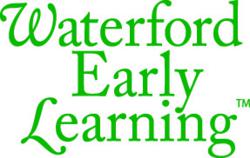 Phoenix, AZ (PRWEB) May 05, 2011
As the 42 states transitioning to the Common Core State Standards develop plans to make the monumental move to fewer, higher, and clearer learning benchmarks, more than one million of our youngest learners already have a jumpstart on success with Pearson's Waterford Early Learning program.
With content aligning to the Common Core State Standards, the educational software takes individualized learning to the next level for America's youngest students through technology that adapts to each child's level of understanding, changing as the child's knowledge grows.
Bob Roliardi, President of Pearson Digital Learning, said, "Educators nationwide are turning to Waterford to ensure that their preschool through second grade students build the early foundations in reading and math that will lay the groundwork for continued achievement with the Common Core State Standards. We know that language acquisition is particularly rapid in children aged three to five, and with personalized learning paths, those essential skills, along with mathematics preparedness, can be fostered for life-long success."
Roliardi added that the Waterford curriculum is based on a rigorous analysis of state standards across the country, the Common Core State Standards, and recommendations from leading educational organizations including the National Reading Panel and the National Council of Teachers of Mathematics.
Specifically, Waterford Early Learning aligns to the English Language Arts Common Core State Standards by offering:

More than 10,000 activities designed to help students progress from the initial introduction of critical early literacy, writing, language arts, and meta-cognitive skills to demonstrated mastery.
Diverse reading selections, including leveled books early learners can read on their own, biographies, folktales, poetry, and informational text, to ensure students learn to read and read to learn.
Waterford Early Learning supports the teaching of the Mathematics Common Core State Standards in the following ways:

710 comprehensive, objective-based math and science lessons that encourage students to be critical and creative problem solvers.
A balanced approach to mathematics instruction that helps students to develop computational fluency, conceptual understanding, mathematical reasoning skills, and the ability to talk and write about mathematical concepts.
"The proven instructional strategy of combining reading, listening, visual learning, and interactive simulations all comes together in Waterford's reading and mathematics self-paced curriculum courses," Roliardi said. "When a student struggles, the program gently guides him or her to correct the response. At the same time, Waterford automatically marks that skill for targeted remediation, offering a variety of ways for the child to progress and gain mastery of the subject matter. Even at the earliest ages, Waterford Early Learning is working to make sure that every child is college- and career-ready."
Waterford Early Learning engages students with full-motion video, animation, entertaining songs and interactive activities, and qualifies for many common education funds including Title I, EETT, IDEA, 21st Century Learning, Title III, Head Start and school improvement funds.
About Waterford Early Learning
Waterford Early Learning™ is designed to help all children build the foundation for a lifetime of learning. Waterford Early Learning individualizes reading, math, and science learning to meet each child's unique needs. For more information about Waterford Early Learning and the Common Core, go to http://www.pearsonschool.com/waterford or http://www.pearsoned.com/commoncore.
Pearson and the Common Core State Standards
Pearson, the leading education, technology and services company, is creating a complete new system of instruction built around the Common Core Standards. Teachers and students will access the latest and most effective digital learning technologies as they prepare to meet the internationally benchmarked college readiness goals articulated by the Common Core Standards. The new instructional system will engage both teachers and students within a learning model that enables teachers to assess students unobtrusively, diagnose their learning needs swiftly, prescribe personalized learning, and monitor student progress for continuous improvement in student achievement and teaching effectiveness. Pearson has as its mission to work side-by-side with states, districts, teachers, students and parents to ensure that every child is prepared for college and career. For more, visit. http://www.pearsoned.com/commoncore.
Contact
Kate(dot)miller(at)pearson(dot)com - 800-745-8489
###