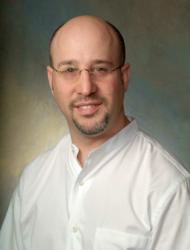 Berkeley Heights, NJ (PRWEB) May 11, 2011
Howard Kornfeld, M.D., F.A.A.P., board certified pediatrician at Summit Medical Group, has received the 2011 Physician Excellence Award for Pediatrics from Overlook Hospital/Atlantic Health. For demonstrating clinical excellence, good citizenship, and collaboration at Overlook Hospital, Dr. Kornfeld was honored at a special awards ceremony on Tuesday, May 10.
Howard Kornfeld, M.D., F.A.A.P., received his B.S. from Temple University, Philadelphia, Penn. He earned his M.D. from the American University of the Caribbean School of Medicine, N.V., St. Maarten, Netherlands Antilles. He completed his residency with Overlook Hospital, Summit, N.J. The American Board of Pediatrics certifies him.
Dr. Kornfeld is a member of the Summit Speech School Board of Directors. A participant in many community activities, Dr. Kornfeld has volunteered for the Special Olympics and Little Flower Children's Orphanage. He is listed in New Jersey Family magazine's "NJ's Favorite Kids' Docs."
ABOUT SUMMIT MEDICAL GROUP
Providing exceptional primary and specialty care since 1929, Summit Medical Group has pioneered information technology advances with its electronic health records and electronic prescribing program. With more than 225 highly qualified healthcare providers, it serves as a unique model of healthcare in New Jersey. Through its nationally recognized award-winning customer service program, Summit Medical Group treats more than 55,000 patients per month at its Berkeley Heights campus and area satellites in Bayonne, Berkeley Heights, Millburn, Shorts Hills, Summit, Warren, and Westfield. NJBiz magazine named Summit Medical Group one of the Fifty Fastest Growing Companies in New Jersey. Summit Medical Group is a member of the American Medical Group Association For more information, visit http://www.summitmedicalgroup.com.
# # #