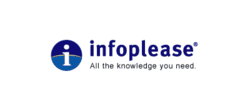 "As we watch this historic event play out in the media and online, it is important to have access to information that helps us understand the global significance of Osama bin Laden's death."
Boston, MA (PRWEB) May 04, 2011
As people around the world examine the historical significance of the May 1 announcement that Osama bin Laden was killed by U.S. forces, they can turn to Infoplease for in-depth information about the most-wanted terrorist in history; his organization, Al-Qaeda; and the events that precipitated this momentous turn of events.
The trusted reference site features an up-to-date, in-depth article on bin Laden that takes the reader through his life, from his privileged birth to his role in masterminding the attacks of September 11, 2001. Visitors will learn more about why President George W. Bush said bin Laden was "wanted dead or alive."
In "Terrorist Attacks Against the U.S.," another section on Infoplease about the Sept. 11, 2001, attacks, visitors will learn about Al-Qaeda, the Taliban and the worldwide response to 9-11. The article on Al-Qaeda provides insight into bin Laden's network of terror, its roots in Afghanistan, the ideology and goals on which it is based and the tragedies it has caused in countries around the world.
The site also features the FBI's list of the world's most-wanted terrorists, with pictures of the suspects and descriptions of the acts they have committed against U.S. citizens. Information leading to the successful capture or conviction of one of these individuals leads to a reward of up to $5 million.
"As we watch this historic event play out in the media and online, it is important to have access to information that helps us understand the global significance of Osama bin Laden's death," said Jess M. Brallier, publisher, Infoplease. "Our site includes both current information as well as historical background to help visitors think critically about the pivotal time in which we are living."
Detailed pages on Afghanistan and Pakistan give visitors a perspective on the countries where bin Laden lived and led his terrorist organization. The Afghanistan history and culture page includes the rise, defeat and resurgence of the Taliban. On the Pakistan history and culture page, visitors will discover the country's rocky political history, largely spent under military rule, and why bin Laden chose to hide out in this country.
Infoplease is also running a special poll where visitors can weigh in with their reaction to Osama bin Laden's death. In the first two days after his demise, the poll showed more than 40 percent of people "jumped for joy" or were "relieved" at the news that he had been killed, while another 30 percent fear that Al-Qaeda will retaliate with another attack.
About Information Please
Information Please (http://www.Infoplease.com) is an authoritative, current and comprehensive reference website that covers world news, includes thousands of in-depth articles, interactive tools and offers an atlas, almanac, encyclopedia, dictionary and thesaurus. With content written and maintained by professional editors, Infoplease.com is committed to providing users with the most authoritative, accurate and timely reference content.
Information Please is part of Pearson, the world's largest integrated education company. Pearson's other primary operations include the Financial Times Group and the Penguin Group.
###