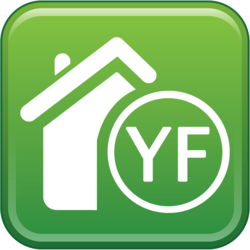 Real Estate professionals don't have the time to update their status or blog about their newest listing, and that's exactly why we built YourFEED®
Minneapolis, MN (PRWEB) May 10, 2011
YourMLSSearch, a leader in IDX property search, real estate website design and online marketing for over a decade, has created YourFEED®, the first ever fully automated, content generating resource for busy real estate professionals. YourFEED® automatically posts updates across nine major social networking sites, creating content that is fresh, unique and designed for search engine optimization.
YourFEED® is the first social marketing automation tool for any industry, was created specifically for the real estate market. It represents a breakthrough in search engine optimized Real Estate social marketing by creating and posting market statistics, listing posts and listing videos to Facebook, Twitter, YouTube, WordPress, Tumblr, Blogger, Posterous, Picassa, and Flickr. All content is optimized specifically for each site and looks like an actual Real Estate professional wrote each unique post. YourFEED® creates the image of a Real Estate professional spending hours each day updating their Real Estate marketing content. In reality, agents don't need to push a single button to generate the 15 posts per day that YourFEED® creates through social marketing automation.
"Real Estate professionals don't have the time to update their status or blog about their newest listing, and that's exactly why we built YourFEED®," said Tim Rivard, Director of Social Marketing for YourMLSsearch.com. "It's quickly becoming less of an option for real estate professionals to be on these social sites. It's also becoming a real necessity to find new business in non-traditional places. With over 500 million people on Facebook alone, if you're not there you're missing out on the conversation. It's the most powerful piece of real estate technology to hit the market since IDX."
YourFEED® takes Real Estate technology to the next level by providing buyers and sellers with the information they are looking for, while also providing the fresh content that search engines love. The constantly updated market stats provide customers with answers to their questions about housing trends and if it's a good time to buy or sell, making the Realtor look like a rock star because they have a daily pulse on the real estate market in their chosen city. Meanwhile, the amount of posts and search engine optimized content provided by YourFEED® will be increasing search engine rankings almost instantly.
Notes Rivard: "No longer do real estate professionals have to spend countless hours trying to navigate the social web. Everyday we've got a team of people searching for new trends, and best practices to ensure that our customers are getting the most out of their social presence. "
These posts, in the form of status updates, tweets, blogs, picture galleries, and videos are broken down into two categories:
Post Type 1 - Property Listing Post (9 per day using the same listing)
Post Type 2 - Localized Market Statistic (6 per day using various local stats)
That means 15 posts per day, 105 per week, and 465 per month, all automatically generated and filled with keyword-rich link-backs which ultimately increases your websites search engine rankings.
Not only is YourFEED® a major advancement in Real Estate social marketing, it's priced extremely low. Just $249 for setup and optimization of the 9 sites and $49 per month for the automated posts. YourMLSSearch calls it "Social Marketing on Autopilot. It's Automatic. It's Dynamic. It's Organic," and it's easy to see why.
About YourMLSSearch:
YourMLSSearch has been a leader in IDX property search, real estate website design and online marketing for over a decade.
In the late 90s, they were selected to develop the first internet based IDX solution for agents, brokers and offices. They were one of the first real estate technology companies to spearhead the IDX initiative in the US.
Over a decade later, they're still driving technology innovations in the real estate industry.
# # #