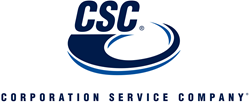 A series of discoveries essential for any brand holder seeking to develop effective brand strategies for the .fr ccTLD
Wilmington, DE (PRWEB) May 04, 2011
Corporation Service Company® (CSC®), a leading global provider of domain management and brand protection services, announces the release of results from its study of brand infringement in the French (.fr) country code top-level domain (ccTLD). CSC's findings suggest that nearly half the domains containing a brand name in .fr are registered to a third party, not the rightful brand owner, leaving them vulnerable to commercial exploitation.
CSC's research paper, titled "Domain Name Infringement in the French ccTLD," presents a series of discoveries essential for any brand holder seeking to develop effective brand strategies for the .fr ccTLD as well as comparable ccTLDs.
Among the findings:

Of the more than 7,000 "branded" .fr domains studied by CSC, more than 47% were registered to a third party.
The most common domain prefix under .fr is 'ce,' which stands for comité d'entreprise.
The English term 'my' is a more common prefix than the French term 'mon' in the .fr extension.
The top registrant of third-party domain names with the .fr extension is 'Ano Nymous [sic],' accounting for more than 20% of branded domain names.
2010 saw a surge of third party registrations in the .fr space, coinciding with a relaxation of registry rules
Thanks to stringent registration rules, the .fr ccTLD was long regarded as less prone to brand infringement than many other ccTLDs. In the past, only parties able to provide a domestic address could register a domain in the .fr extension, and the comparatively modest amount of users in this language-specific extension made it less attractive to infringers than high-traffic, global TLDs such as .com.
The CSC study found that while brand infringement in the .fr space indeed remains low compared to that in .com and other gTLDs (74%) and the .uk (United Kingdom) ccTLD (78%), the past few years have witnessed growing speculation in the .fr extension, brought about by changes in the .fr registration rules. With a further relaxation of registration rules planned for later this year (allowing anyone in the European Union to register a .fr domain), brand infringement in this extension is almost certain to rise.
To view the study results, visit https://www.cscglobal.com/global/web/csc/french_infringe_whitepaper.html now and download a free version of the report.
About CSC
An ICANN-accredited domain name registrar since 2000 and a longtime advocate for intellectual property rights and their protection online, Corporation Service Company is today a trusted partner of more than half of the Best Global Brands (Interbrand®/BusinessWeek®). A recent survey by World Trademark Review ranked CSC #1 in customer satisfaction for domain management services worldwide.
A privately-held service organization, CSC provides domain portfolio strategy, management and recovery services for global brands; matter management, corporate compliance, and trustee services for companies and law firms worldwide; and due diligence and transactional services for the world's largest financial institutions. Founded in 1899, CSC has more than 1,100 employees located throughout North America and Europe. To learn more about CSC's many brand protection services, visit http://www.cscglobal.com today.
###