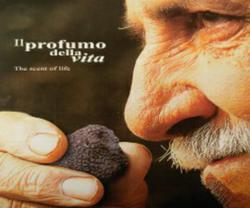 If you want to really class up your menu or impress your dinner guests then getting your hands on some amazing black truffles will certainly do the trick
(PRWEB) May 04, 2011
White truffles are amongst the most precious foods in the world. Even though Italy may already be famous and envied for it's wines, cheeses, pizza and ice cream it is white truffles that the Italians truly consider the jewel in their gastronomic crown!
Their rarity, prestige and difficulty to cultivate has made white truffles one of the priciest ingredients on the planet. Some individual white truffles have even been sold for as much as $330,000! However this is not surprising since they cannot be planted and have to be 'truffled' out using trained pigs. Though dogs are being used more frequently these days as well.
For many truffles have simply been out of their price range, and with a kilo selling for over 10,000 Euros you can quite imagine that you'd find yourself on the wrong end of a farmers shotgun if you tried sniffing them out for yourself. However, Trivelli Tartufi of Roccafluvione, Italy is now working to bring them to aspiring and accomplished chefs around the globe.
Trivelli Tartufi enjoys a well earned reputation in the culinary industry for collecting and processing some of the world's best white truffles. The gathering and production process has been handed down by generations, with Trivelli Tartufi remaining a family managed company to this day. At Trivelli Tartufi, quality is paramount and the mission continues to be to share the ancient, genuine and fascinating real taste of truffle with the world.
Trivelli Tartufi offers extra fine whole white truffles, creme of white truffle, as well as several pates and white truffle oil. Together with Huntington Beach, CA importer and food distributor Liaison West, Trivelli Tartufi now delivers their fantastic white truffle products to top chefs in the United States. So no longer do you have to settle for just dreaming of putting the finest white truffles on your menu or table. Now you can start cooking and eating like the world's elite.
For those of you experimenting with white truffles for the first time, you will certainly want to use them sparingly, though you certainly shouldn't limit your cooking ideas. Shave your white truffles onto salads or over hot buttered pasta, squeeze slices into your roasted meats and fowl and use them in sauces. Let your creativity flow and wow your dinner guests!
###