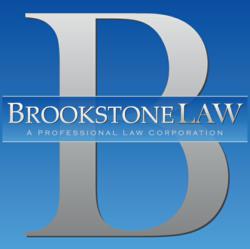 "These revelations clearly show how banks are responsible for many of the problems that caused the mortgage foreclosure crisis and care only about their profit margins," said Vito Torchia, Jr.
Newport Beach, CA (PRWEB) May 09, 2011
Public disclosure of profanity-laced emails indicating senior executives of Bear Stearns and JP Morgan were aware of the toxic quality of mortgage loans they were selling homeowners are among several revelations alleged in a lawsuit against JP Morgan, according to Vito Torchia, Jr., managing attorney of Brookstone Law, PC, a leader in mass tort litigation consumer protection.
Brookstone Law recently filed, on behalf of over 60 plaintiffs, a mass tort lawsuit against JP Morgan Chase, Washington Mutual, EMC Mortgage and Bear Stearns alleging that executives at those banks knowingly steered homeowners into toxic adjustable rate or short term adjustable loans. The case is Potter vs. JP Morgan Chase, N.A., case no. BC459627, and was filed in the Central District of the Los Angeles Superior Court. The case parallels allegations described in media coverage of another lawsuit against JP Morgan filed by Ambac Assurance Corp.
"According to court documents, the depositions confirm that Bear Stearns and JP Morgan Chase were targeting California with dangerous loans, which is one of the reasons so many homeowners here are suffering," said Vito Torchia, Jr. "Both banks' executives knew the loans they were writing were dangerous yet, just as in their recent settlement over wrongful foreclosures of military families' homes and as we allege in the suit against them, they were driven only by their balance sheets and in the process hurt thousands of homeowners."
Media coverage of the lawsuit by mortgage insurer Ambac against Bear Stearns and JPMorgan that was recently unsealed made supporting e-mails public that show Bear Stearns traders telling their superiors they were selling investors like Ambac loan products that were a "sack of shit." According to media coverage, the lawsuit alleges that e-mails and internal audits also show JPMorgan, the nation's second largest bank, had known about the fraud since 2008 but hid it from the public.
"These revelations clearly show how banks are responsible for many of the problems that caused the mortgage foreclosure crisis and care only about their profit margin," said Vito Torchia, Jr. "Their treatment of their clients as evidenced by their internal emails was almost as disgusting as the fraud they are alleged to have committed."
"These traders sold toxic loans with full awareness of their poor quality and even went so far, according to their emails, as to brag to firm leadership that they made millions off shorting client's stock," said Vito Torchia, Jr. "If proven, these are outrageous violations that helped set the stage for our nation's mortgage foreclosure crisis."
Adding to recent media coverage of consumer abuse, loan administration irregularities and wrongful foreclosures by lenders and banks throughout the country, news of internal whistleblowers coming forward from Bear Stearn's mortgage servicing division, EMC, was first reported last year, including admissions from ex-EMC analysts that they were told to falsify loan-level performance data provided to the ratings agencies who approved Bear Stearn's billion-dollar deals. Last week, JPMorgan said it had set aside around $9 billion to address litigation-related risk the bank inherited from the purchase of Bear Stearns.
According to media coverage, a public hearing is scheduled by the New York State assembly to determine if legal action should be brought against banks for misleading insurers about mortgage related securities.
"If legal action against the banks is approved, the New York Attorney General will likely be asked to bring criminal fraud charges against these banks and that will be a major development for our clients and consumer advocates like Brookstone Law," said Vito Torchia, Jr.
About Brookstone Law, PC
Based in Newport Beach, CA, with offices in Los Angeles, CA, and Ft. Lauderdale, FL. Brookstone Law, PC, is a law firm comprised of attorneys with experience and success in business, corporate and personal finance, employment, entertainment & media, art & museum, intellectual property and real estate law. The firm has a network of more than 40 affiliate attorneys nationwide and employs highly trained specialists, paralegals, paraprofessionals and administrative staff dedicated to serving our clients. For information, call (800) 946-8655 or visit http://www.BrookstoneLaw.com.
###