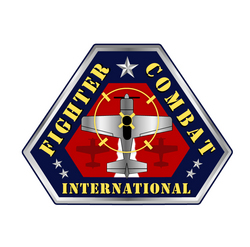 Phoenix, AZ (PRWEB) May 04, 2011
The Phoenix New Times recently polled a group of creative types and asked them to write about their favorite Phoenix adventure offerings. As a result, the paper compiled a "Best of Awards" for recreational activities in the greater Phoenix area and the nominees were certainly impressive. Ranking amongst the top activities on the list, as the "Best Way to Get Your Wonder Woman On," was Fighter Combat International's fighter pilot air combat adventure package – a highflying aviation adventure like nothing else.
Weaved within the Sports and Recreation section and embedded between the "Best Place to Improve Your Daredevil Skills" and the "Best Place to Fly Like a Superhero," Fighter Combat International's fighter pilot adventure was named as a 'top gun' in Phoenix's local adventure scene.
What makes this aviation adventure one of the best in the land is the fact that this is not a flight simulation; it's a unique chance to actually take the controls of an Extra 300L aerobatic plane and engage in acrobatics and intense competitive dogfights with other airplanes.
Depending on the package (ranging from $485 to $3,815), this extreme gift can fulfill a wide range of flying fantasies.
The basic experience puts you in the cockpit with an actual fighter pilot while they perform tumbling barrel rolls, hammerheads and other dazzling tricks, while the higher priced packages allow you to actually handle the controls as you engage in real dogfights with simulated air-to-air weapons.
No matter which of the packages you choose, this extreme gift offered by Fighter Combat International is a once-in-a-lifetime opportunity to be a fighter pilot or air show pilot for a day, and Arizona's Phoenix New Times has recognized this adventure amongst the top ways to kiss the sky and "Get Your Wonder Woman On" as you make your wildest dreams come true.
Fighter Combat International is an aerial adventure company that provides a wide spectrum of aviation thrill-seeker services tailored to meet each participant's desire and budget. Participants have the opportunity to fly up to 75 percent of their flight. This is not a simulation and no flying experience is required. Real-as-it-Gets Air to Air Combat and Aerobatic Adventure Flights are available for individuals and groups or can be implemented as reward and incentive programs for corporations seeking to reward valued key clients or to motivate high-performing executives.
###