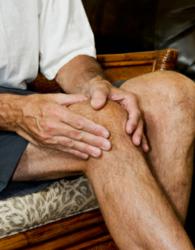 According to NIH (National Institute of Health), joint injuries and arthritis affect over 100 million Americans, or one in every three people; a majority of these people develop chronic problems and disability.
Miami, Florida (PRWEB) May 05, 2011
"Cell therapy may replace the need for knee replacement. Current knee replacement surgery is one of the most common procedures performed today. The surgery is performed on people with severe knee damage, and it can relieve pain and allow you to be more active. Your doctor may recommend knee surgery if you have knee pain and medicine and other treatments are not helping you anymore. However; today there are other options," according to Dr. A.J. Farshchian from The Center for Regenerative Medicine in Miami, Florida.
Dr. Farshchian further adds, "when you have a total knee replacement, the surgeon removes damaged cartilage and bone from the surface of your knee joint and replaces it with a man-made surface of metal and plastic. Although most of the time the results can be satisfactory, at times these surgeries can turn out bad. We are lucky that safe and less invasive procedures are available today, for patients who are at high risk for complications.
"We are now currently using autologous cells, (autologous refers to cells, tissues or even growth factors that belong to the patient and are re-implanted into the same individual) which are cells derived from a by-product of blood that is rich in growth factors and platelets."
For more information refer to the center for regenerative medicine website at http://www.arthritisusa.net.
# # #