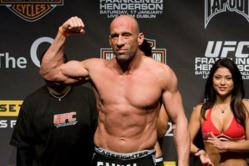 highest ideals of international sportsmanship
Chicago, IL (PRWEB) May 05, 2011
The MMA Sport Federation today announced the 8 fighters, who will represent the USA against Team Australia and the Pan Pacific Warriors May 7th at The DuPage Expo Center at 7:30 p.m.
Team USA standouts include Missouri's Alex White (featherweight, 12-0-0) and Steve Burton (welterweight 8-1 of Columbus, OH, Jordan Mitchell (light heavyweight, 15-3-0) and Eric Daigle (Middleweight 8-0-0) Omaha, NB. Team USA will take a 104-7 overall record into the bouts.
The event is organized by the MMA Sport Federation, an organization that champions the highest ideals of international sportsmanship. The Federation provides an opportunity for the very best young fighters to train, build skills, and advance their reputations while competing against teams from around the world.
Making a Special Appearance will be, UFC Heavy Weight Champion, Mark"Hammer"Coleman. Mark most recently fought Randy Couture in 2010 and was the first UFC Heavy Weight Champion. Mark was also The Pride Grand Prix champion. Being a Division 1 Olympic wrestler, Mark Coleman had a successful career in the world of Mixed Martial Arts.
The Official weigh-ins will be held May 6th at McNally's Irish Pub-St. Charles, IL at 7pm and a fighter meet-and-greet will be hosted at Hawthorne's Back Yard, -West Chicago, IL at 8pm on Thursday-May 5th. Event is Sponsored by Bud Light. For Tickets and additional event info goto mmasf.com.
###