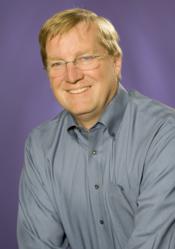 Fred is the ideal leader to join our team as Marketo continues accelerate growth, scale internationally, and drive operational efficiencies.
San Mateo, CA (PRWEB) May 04, 2011
Marketo, the fastest growing provider of Revenue Performance Management solutions, today announced the appointment of Fred Ball as chief financial officer. Ball brings over 20 years of experience in financial operations and corporate finance to Marketo and will report to CEO Phil Fernandez.
"Fred brings a rare combination of business leadership, financial acumen, corporate development, and private and public company experience to Marketo," said Phil Fernandez, president and CEO of Marketo. "He is the ideal leader to join our team as Marketo continues accelerate growth, scale internationally, and drive operational efficiencies."
Ball most recently served as CFO of Webroot, a global provider of Internet security services for consumers and businesses. Previously, Ball was CFO of BigBand Networks, leading the company through an initial public offering in 2007, and before that was COO of CallTrex Corporation. He has also held senior leadership roles at Borland Software Corporation, KLA-Tencor Corporation and spent 10 years working for PriceWaterhouseCoopers.
"Now is a fantastic time to join Marketo. The company is creating a new category of cloud applications and services that dramatically accelerate revenue growth. Marketo's vision is resonating with customers, and the company has consistently generated outstanding numbers," said Fred Ball, CFO, Marketo. "I'm honored to join such an accomplished team at a pivotal time, and look forward to working with everyone as we continue to define and lead the Revenue Performance Management market."
This announcement comes on the heels of two other appointments to the Marketo executive team. Fergus Gloster, the former senior vice president of corporate sales and a founding director of salesforce.com's European operations, came aboard in May as Marketo's managing director of EMEA. In February, Marketo announced the addition of Paul Albright, the former general manager and CMO of SuccessFactors, as chief revenue officer (CRO) to drive the company's overall revenue strategy.
About Marketo
Marketo is the global leader in Revenue Performance Management. Marketo's powerful yet easy-to-use marketing automation and sales effectiveness solutions transform how marketing and sales teams of all sizes work — and work together — to drive revenue performance and fuel business growth. The company's proven technology, comprehensive services, and expert guidance are helping corporations to turn marketing from a cost center to a business-building revenue driver.
Marketo has been recognized with the 2010 CODiE award for "Best Marketing Solution," the "Best Sales and Marketing 2.0 Solution" from SellingPower, and the "Best Marketing Automation Application" by Salesforce customers on the AppExchange. As of March 2011, more than 1000 enterprise and mid-market clients globally have adopted Marketo solutions. For more information, visit Marketo.com, or subscribe to Marketo's award-winning blogs at blog.marketo.com.
Media Contacts:
Randy Cairns
randy(at)marketo(dot)com
650 539 3512
marketo(at)launchsqua(dot)com
415-625-8555
###