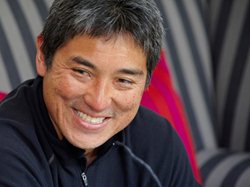 "We're excited to host an exclusive interview with Mr. Kawasaki. We know he will offer a unique perspective to professionals in the building industry."
Seattle, WA (PRWEB) May 04, 2011
Green Builder® Media announced today that venture capitalist and author, Guy Kawasaki will be the next visionary presenter for its Impact Series: Game Changers in Sustainability webinar program. Kawasaki will join Green Builder Media President Ron Jones on May 10 for a lively conversation about how to effectively utilize personal integrity and corporate ethics to influence the market.
Green Builder Media launched the Impact Series in early 2011 with inaugural speaker, Lester Brown, founder of the Earth Policy Institute, followed by former HUD Secretary, Henry Cisneros, and recently hosted ocean activist, Jean-Michel Cousteau.
"The Impact Series offers forward-thinking, innovative, and interesting content for building professionals and consumers," said Green Builder Media CEO, Sara Gutterman. "We're excited to host an exclusive interview with Mr. Kawasaki. We know he will offer a unique perspective to professionals in the building industry."
Guy Kawasaki is the co-founder of Alltop.com, an "online magazine rack" of popular topics on the web, and a founding partner at Garage Technology Ventures. Previously, he was the chief evangelist of Apple. Kawasaki is the author of ten books including Enchantment, Reality Check, The Art of the Start, Rules for Revolutionaries, How to Drive Your Competition Crazy, Selling the Dream, and The Macintosh Way. Kawasaki has a BA from Stanford University and an MBA from UCLA as well as an honorary doctorate from Babson College.
Mr. Kawasaki's live webinar will be hosted on Tuesday, May 10 at 11am PDT/2pm EDT, and will then be available on demand at http://www.greenbuildermag.com. The webinar is generously co-sponsored by Boral, Beam by Electrolux, BioBased Insulation, Green Builder Coalition, and Green Builder Media.
To register for Mr. Kawasaki's presentation and view archived webinars, visit http://www.greenbuildermag.com/impactseries.
Green Builder Media
Green Builder® Media, LLC is the leading media company in the North American residential building industry focused exclusively on green building and responsible growth. With a comprehensive suite of print media, online options, demonstration homes, case studies, training and education vehicles, and live events, Green Builder Media assists building professionals prepare themselves for the new green economy. For more information, visit http://www.greenbuildermag.com.
Green Builder Magazine
Green Builder® magazine is the building industry's leading magazine focused on green building and sustainable development. Green Builder offers practical, cost-effective information to a community of the most advanced building professionals across the country. The magazine's nationally award-winning editorial team blends top-quality visionary content with sophisticated design to generate an unforgettable publication that addresses the most important issues of our time. For more information, visit http://www.greenbuildermag.com.
###