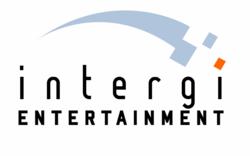 "Intergi already represents the top gaming sites and advertisers, making it easy to choose Intergi to help with our advertising sales and efforts."
Sundance DiGiovanni, CEO of Major League Gaming
Deerfield Beach, FL (PRWEB) May 04, 2011
Major League Gaming (MLG), the world's largest professional video game league and provider of cross platform online video game competition, has engaged Intergi Entertainment, the premier global gaming site representation company for online ad sales. With the addition of MLG to its network of premier online game publishers, Intergi continues to be the best choice for advertisers to reach the highly desirable 18-34 year old consumer.
Under the terms of the agreement, Intergi will work closely with MLG to help advertisers reach the male audience that MLG caters to. In parallel, Intergi will work with its top advertising partners to design and deploy custom advertising campaigns across MLG's Web properties.
"Intergi's advertising partners have unparalleled access to online gaming enthusiasts with the addition of Major League Gaming to our publisher portfolio," said Jayson Dubin, CEO of Intergi Entertainment. "MLG is one of the Web's most prestigious gaming brands and our collaboration is further proof of Intergi's market leadership in online video game advertising."
MLG is the largest organized league and international sanctioning body for the world's fastest growing competitive sport: professional video gaming. Recognized as the global governing authority for millions of competitive gamers worldwide, MLG's ongoing professional video gaming tournaments have attracted competitors from over 28 countries.
"In North America alone, approximately 40 million consumers engage in online gaming, providing advertisers with tremendous opportunities to engage this highly influential demographic," said Sundance DiGiovanni, CEO of Major League Gaming. "Intergi already represents the top gaming sites and advertisers, making it easy to choose Intergi to help with our advertising sales and efforts."
The top digital outlet for reaching video game and entertainment enthusiasts online, Intergi Entertainment represents a number of leading, high-profile clients in the gaming world. The company specializes in tailored and integrated advertising campaigns, including banner ads, takeovers, and in-game opportunities.
About Major League Gaming
Founded in 2002, Major League Gaming (MLG) is the dominant media property exclusively targeting the approximately 40 million consumers in North America who have a passion for playing video games as a competitive social activity. The company exclusively represents the best professional gamers, and gives millions of aspiring gamers around the world an opportunity to compete, improve their skills, and socialize through our thriving online competitive community and live Pro Circuit competitions. For more information: http://www.majorleaguegaming.com.
About Intergi Entertainment
Ranked by comScore as a top digital outlet for reaching video game and entertainment enthusiasts online, Intergi Entertainment offers advertisers unparalleled access to millions of online gaming enthusiasts powering the multi-billion dollar gaming industry. Intergi helps connect advertisers and brand managers with the coveted male (18-34) and female (25-54) consumer engaged in online gaming. Intergi creates customized, site specific and channel-wide opportunities designed to help each advertiser deploy tailored, integrated advertising campaigns, including banner ads, takeovers and in-game opportunities, across entertainment and specialized gaming categories. For more information, visit http://www.intergi.com.
###