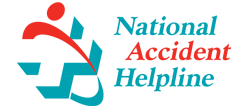 The effects of a brain injury can be sudden, far-reaching and, sadly, sometimes permanent
(PRWEB UK) 5 May 2011
More than 700 people have contacted National Accident Helpline in the past five years following accidents that were not their fault and which resulted in a brain injury.
Accidents include medical complications or misdiagnosis, road accidents, falls and work accidents.
Beth Powell, National Accident Helpline consumer director, said: "The effects of a brain injury can be sudden, far-reaching and, sadly, sometimes permanent, having life-changing repercussions for victims and their families.
"People whose families have contacted us include those injured in car accidents, by unsafe work equipment or having fallen down badly-maintained stairs.
"Research* we carried out recently showed that people are more likely to walk away from an accident than help the person concerned. But if you knew what a devastating effect the accident would have on a person and their family, you would think again."
National Accident Helpline is a supporter of the Brain Injury Rehabilitation Trust (BIRT).
National Accident Helpline is the leading marketing group for solicitors specialising in personal injury and is responsible for the recent campaign championing consumers' rights to justice through the website http://www.underdog.co.uk.
*The 'What happened to help thy neighbour?' research can be read here.
For media enquiries please contact: Neil Drake, PR Manager, National Accident Helpline: neil.drake(at)nahl(dot)co(dot)uk, Tel 01536 527 500/ 07875 391981
About National Accident Helpline
National Accident Helpline is the leading marketing and legal services company for solicitors who specialise in Personal Injury law and represents more than 100 legal practices across the UK. If a consumer has had an accident which was someone else's fault then we will put them in touch with a member firm, so they can seek redress for the personal injury they have suffered.
Through our national solicitor network, we champion consumer rights for people who have had accidents, helping those with genuine claims to seek redress and gain access to justice to help aid their recovery.
National Accident Helpline is authorised by the Ministry of Justice in respect of regulated claims management activities and is a registered company, incorporated in the UK.
For more information please visit the website: http://www.national-accident-helpline.co.uk
###