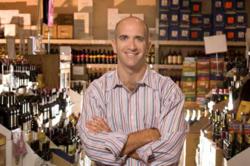 "I miss going to a shop where the wine experience is as important as the wine"
- Richard Salberg
Chicago, IL (PRWEB) May 04, 2011
For over 70 years, Sam's Wines & Spirits was the nation's top retailer for all things alcohol. Sam's was twice named Retailer of the Year by Wine Spectator Magazine and once by Wine Enthusiast Magazine. At the height of the equity markets, the Rosen family sold the business to a private equity firm. Led by Brian Rosen from 2004-2008, the business generated nearly $75 Million in annual revenue and was the first ever e-commerce wine website. After a stint at PricewaterhouseCoopers as managing director of Retail, Rosen was enticed by Indiana businessman, Richard Salberg, to consult on a new retail wine and spirit concept.
Evolution Wines & Spirit stores, are mid-box wine and spirit stores that take service, selection and knowledge to a level that big box retailers cannot match, while offering the competitive pricing that the times demand.
All stores have over 2000 SKU's of wines. 1000 SKU's of spirits and 500 SKU's of craft beers as well as an in store wine expert. High attention is given to service, knowledge and selection.
The Flagship store is based in suburban Chicago with three stores slated to open in 2011.
Rosen Says, "It is such a pleasure to help Evolution owner and founder, Richard Salberg, execute his vision. When Sam's was sold four years ago there was a void created in the national marketplace and Evolution will fill that void by providing service, selection, price and knowledge. The marketplace has gotten away from these principles, and Evolution is providing what the consumer is demanding"
###