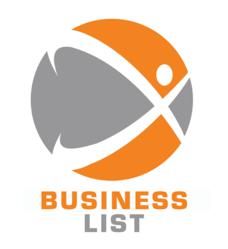 "Scothosts are pleased to bring the re-launched Business List website to market, having taken account of customer feedback over a number of years, we have listened and incorporated those thoughts," said General Manager Greg Murphy
(PRWEB UK) 17 May 2011
The Scothosts Group announced the re-launch of their new and improved Business Listing website, http://www.businesslist.co.uk. The new website offers the most comprehensive and verified UK business directory on the market.
"Scothosts are pleased to bring the re-launched Business List website to market, having taken account of customer feedback over a number of years, we have listened and incorporated those thoughts into this excellent new listing platform," said General Manager Greg Murphy.
Six months in the making and thousands of pounds spent later, http://www.businesslist.co.uk will incorporate many new exciting features such as logo upload, pictures, hours of operation, attach branches, embed video, dynamic street map and will include social network information. The public will also be allowed to comment on the listing and the business in general.
"We recognize this change and understand the need to locate verified and targeted contact details for your potential client base," Murphy said. "We also appreciate, with the advent of the Internet, and that advertising can now be carried out quickly and easily through a variety of mediums."
The Business List is offering a free 30 day trial of premium features with absolutely no obligation to signup. Users will be able to expand the scope of their businesses clientele on the web at zero cost and if they choose to continue the service, it's only £24 per year.
About Scothosts Group
Incorporated in 2000, Scothosts Limited was formed not long after the dotcom bubble of the 1990's burst. Business leaders quickly realized that information technology, when used within a suitable business structure, could become the key component of businesses success in the 21st century. Scothosts' aim is to consistently build upon their portfolio of innovative web solutions and at the same time raise the bar in functionality and usability within the digital marketplace. Built upon strong foundations, the Scothosts Group is backed by an innovative growth strategy and an extensive range of turnkey solutions; delivered with outstanding levels of customer service by a team of dedicated experts.
###