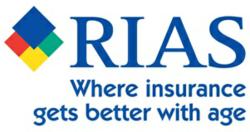 The RIAS 'Cash in the Garden' report reveals that Great British gardens could have a total value of up to £5,0003 per household, covering the garden shed, its contents and other items including solar powered lighting and greenhouses.
(PRWEB UK) 6 May 2011
As more and more Brits start to enjoy the long summer evenings and relax in their gardens over the upcoming bank holidays, new research1 by over 50s insurance provider RIAS reveals that gardens across Great Britain are worth £9.3 billion2, with green-fingered gardeners investing the huge sum in kit to look after and upgrade their gardens.
The RIAS 'Cash in the Garden' report reveals that Great British gardens could have a total value of up to £5,0003 per household, covering the garden shed, its contents and other items including solar powered lighting and greenhouses.
With a particular passion for gardening the over 50's, who between them clock up 8 million of the UK's gardens worth £5.5 billion alone. In addition, today's over 50s are spending almost £200 each year on plants, shrubs and lawn maintenance to ensure sure their gardens are in full bloom come summer – which collectively amounts to an annual £1.54bn.
A man's shed is his castle
The age-old garden shed – the most popular item across Great Britain – is found in over half of all gardens nationwide (54%), and in almost two thirds (60%) of over 50s' gardens, equivalent to 4.8million5 green spaces. The shed is followed by solar-powered lights, which feature in a third of over 50s' gardens (33%), and greenhouses found in a quarter (25%). (See Figure 1)
Once the dumping ground for the children's old toys, dirty football boots and outgrown bikes, garden sheds are now home to garden items and equipment at a cost of around £1,386, meaning that nationwide garden sheds are collectively worth £7bn, and those belonging to the over 50s alone can be valued at £4.4bn.
Janet Connor, Managing Director at RIAS, comments: "As the over 50s get their homes back to themselves once again, or move towards part time working or retirement, their gardens really are becoming their sanctuaries, with lots of time and money being ploughed into the maintenance and upkeep of their gardens. And it's this value of just over £5,000 per household that needs to be protected, with garden sheds becoming a treasure chest of gardening gadgets."
Garden goldmine
Almost half (47%) of over 50s risk being uninsured up to the value of £2.6 billion7 because they may not have any insurance cover in place to protect their garden items. Just 4% of over 50s – equivalent to 320,000 gardens – have taken out additional cover to ensure their gardens' contents are covered.
How does your garden grow?
With eight out of ten (88%) over 50s getting their hands dirty and not enlisting the professional help of a gardener, having the right kit is vital. Popular domestic gardening tools that over 50s use, such as spades, forks and rakes feature in over three quarters (78%) of all garden sheds, along with smaller gardening tools (77%) and lawnmowers (64%)-With the typical lawnmower costing just under £150, that's a huge £768 million8 towards the overall value of over 50s' garden sheds across the country. (See Figure 2)
The over 50's clearly take relaxation seriously, with some 96,000 hot tubs featuring in their gardens up and down the country!
The RIAS 'Cash in the Garden' report also found that over half (57%) of the over 50s in Great Britain use their gardens to grow their own fruit and vegetables, so it's no surprise that they spend more on the upkeep of their garden than any other age group on new foliage, plants and shrubs to refresh and update their garden
Splashing the cash in the South West
Over 50s in the South West and Wales are most likely to splash the cash on their gardens each year than anywhere else in the country, shelling out an average of £284 per garden – that's over 40% more than their counterparts in the North East. (See Figure 3)
Savvy Scots
The Scots are the most security conscious, with over half (56%) of all gardens covered by general household insurance or by an additional cover provided by their insurance provider.
Janet Connor continues: "With up to £2.6 billion worth of uninsured items in over 50s' gardens it's incredibly important for consumers to check whether their current home insurance policy covers against loss or damage to garden items. For just £32 per year, RIAS customers can protect their garden items against loss or damage with our extra cover option Garden Secure – providing peace of mind for today's green-fingered generation. And with customers receiving £412 on average after claiming on their Garden Secure policy last year, the cover certainly protects and safeguards the garden items that are important to them."
For further information about RIAS Home Insurance, as well as the full range of products, visit http://www.rias.co.uk.
For further information, please contact:
Jo Carr, Alex Kennedy, Fiona Boston or Georgia Wilkinson at Seventy Seven PR on 020 7492 0977 or email rias(at)77pr(dot)co(dot)uk
Alternatively, contact Lucy Pope, Consumer Communications Manager, RIAS on 01202 254445 or email Lucy(dot)Pope(at)ageas(dot)co(dot)uk
A detailed breakdown of stats and calculations are available upon request.
Notes to Editors
Research commissioned by RIAS and carried out by ICM Omnibus between 9th – 10th March 2011. Total sample size was 2,004 adults in Great Britain. The survey was carried out online.
Note: In 2009 there were estimated 25.2 million households in Great Britain (source: ONS). 85% of households have a garden, equating to 21.4 million gardens. There were an estimated 8.8 million over 50s households. 91% have a garden, equating to 8million gardens.
2 Estimated total cost of gardens in Great Britain, calculated as follows:
Total cost of table 1 Value of most common garden items £4,548,013,600 + total of table 2 value of garden shed, of those who have a shed and most common items in it £4,776,881,880 = £9,324,895,480.00 (See Figure 4 and Figure 5)
3 Equates to the overall cost of garden items per household (£3,621.43) + the overall cost of items in the garden shed per household (£1,358.84) = £5,007.06
4 The average amount spent per over 50s household on garden items in 2010 was £192.50. £192.50 multiplied by the number of over 50s gardens comes to £1.54bn.
5 60% of over 50s gardens is 4.8 million gardens.
6 The collective cost of sheds (£2.2bn) and their contents (£4.8bn) in Great Britain's gardens equates to £7bn. The collective cost of sheds (£911m) and its contents (£3.4bn) in over 50s' gardens equates to £4.4bn.
7 Denotes the number of over 50s who risk being uninsured because they do not have, or are not aware, of whether they have any insurance cover in place to cover their garden items: £5.5bn x 47% = £2.6bn.
8 Value of lawnmower (£149.98) x 64% of 8 million over 50s' gardens = £768million
About RIAS Home Insurance
RIAS' 5 Star Defaqto rated Home Insurance provides customers with an excellent level of features. In addition, customers can tailor their home insurance to their exact needs and requirements by choosing to add a range of extra covers to their policy including Garden Secure (£32), Home Emergency cover (£67) and Key Protection (£19).
RIAS Home Insurance now includes the following:

Trace and Access cover up to £5,000, to cover any costs customers have to pay to find out where a water or oil leak is coming from, including the cost of repair to walls, floors and ceilings;
Contents at university cover up to £5,000, an increase of £2,000 for students living away from home;
Loss or Damage to downloaded data to the value of £2,500, ensuring customers are covered for any non recoverable electronic data downloaded;
Protection against theft by bogus officials up to £500 if someone pretending to be an official gains entry into a home and steals items;
Professional counselling fees cover up to £1,000 to support victims of crime overcome emotional and physical anxieties following an incident; and
Cover for deeds and documents, up from £500 to £2,500.
About RIAS
RIAS was established in 1992 and is a specialist award-winning provider of insurance products for the over 50s age group.
Part of Ageas (Insurance UK) Limited, RIAS has nearly a million motor, home and travel insurance customers and employs over 1,100 people across two UK sites. RIAS negotiates with a panel of insurers to secure competitive, value for money products.
Ageas UK (formerly Fortis UK) is a leading provider of award-winning Personal, Commercial and Protection insurance solutions in the UK. Ageas UK distributes both its non-life and life products through a range of channels including brokers, IFAs, intermediaries, affinity partners and the Internet, as well as through its retail strategy via its wholly or partially-owned companies (RIAS, Ageas Insurance Solutions, Castle Cover and Kwik Fit Financial Services). Insuring in the region of 8 million customers and working with a range of partners, Ageas is recognised for delivering consistent and high-quality customer experiences. It employs over 4,500 people with a head office based in Eastleigh and others based in Belfast, Bournemouth, Gloucester, Haywards Heath, London, Glasgow, Birmingham, Redditch, Reigate and Stoke-on-Trent.
# # #