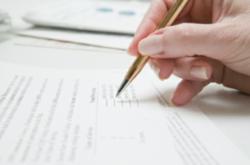 We expect to see more people attracted to high deductible health plans and health savings accounts.
Minneapolis, MN (PRWEB) May 05, 2011
The steady increase in health insurance costs is well-documented, but a study by HealthHarbor suggests that how much you pay for health insurance varies based on factors other than just health history and desired deductible. HealthHarbor wanted to answer the question, "so just how much is health insurance going to cost me?"
A nationwide review of discounted, online health insurance brokers using comparable plan terms found that the range in pricing for the same health policy covering a family of five varied by more than 100% from state to state. The median monthly policy price for a family of five with about a $2,000 deductible was $726, with a geographical range from $335 to more than $1,000. How much one paid for health insurance was typically higher in states with major population centers such as Massachusetts, California and New York, and lower in Midwestern corn belt states.
"It is certainly not a one-size-fits-all proposition when it comes to private health insurance," said Heather Johnson of HealthHarbor. "For those in lower cost states such as Iowa and Kansas, a lower deductible may be within reach for a relatively reasonable monthly premium rate. In higher cost states like California, we would expect to see more people attracted to high deductible health plans and health savings accounts. Furthermore, consumers in lower cost states are more likely to be able to include coverage features such as maternity and prescription coverage and still have it work for their monthly family budget."
While many families are looking for "well plans", or policies providing for basic preventative coverage with a catastrophic care component, those with special situations should spend even more time shopping around. Johnson noted that individuals requiring maternity health insurance or those with chronic conditions need to invest more effort to find a policy that is just right for them, as those special situations require more research to find just the right plan. Not all plans cover maternity, for example, and the ones that do are usually at least $200 per month more than their counterparts that do not include the coverage. Consumers should be aware that some of the lowest-cost insurance options available from a monthly premium standpoint often have deductibles as high as $10,000 or do not include basic things like routine doctor's office visits. The study did not adjust for factors such as tobacco use or health history, things that have a major impact on pricing but are highly individualized and therefore less conducive to an apples-to-apples study.
"With health insurance costs marching upward every year, consumers should do everything they can to be informed and shop around. Being aware of pricing factors is a great place to start," concluded Johnson.
# # #