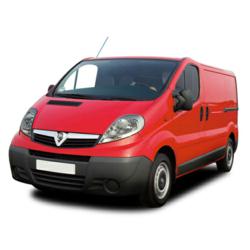 Any motorist falsely claiming to be the main driver is committing fraud and taking a serious risk
Bolton, Lancashire (PRWEB) May 05, 2011
The government will be coming down on hard on the uninsured drivers of the UK's roads. Estimations are that 23,000 people are seriously injured and 160 are tragically killed by drivers who are untraceable. In research from Brake, the road safety charity and insurance provider Direct Line, 3.3 million of us have been involved in an accident with a party who is uninsured.
Roy Ganley has been working in the van leasing industry for a number of years, providing Citroen Relay vans to a plethora of different companies. 'This is certainly good news. Uninsured drivers are a not only a safety risk, but their actions result in expensive insurance costs for the rest of us- of your insurance premium, roughly £30 of that is added to pay for crashes involving uninsured parties.'
Simon Douglas, Director of AA Insurance, is one of the companies calling for bigger penalties for uninsured drivers. 'The maximum fine available to the courts is £5,000, yet the average meted out is only £200, considerably less than the cost of insuring a vehicle in the first place. Such small fines are ludicrous if you compare them with the £1,000 fine for not having a television license, for example.'
The majority of uninsured parties are young men who possess catalogues of driving offences and are often disqualified. 'I believe the penalty should at least reflect the premium that would be typically paid for a person of that age,' He added. 'They should not be able to get away with a paltry fine and go on to offend again.'
'Parents of first time drivers also need to be targeted,' says Roy Ganley from van contract hire company, First Step Leasing. 'The amount of parents fronting their child's insurance, that is misleading an insurance company by registering someone else as the main driver of the vehicle is shocking. Recent research has shown that 1 in 4 drivers think that this is a completely legal practice, and 1 in 10 drivers have fronted for someone else.'
Car Insurance Specialist for Money Supermarket, Peter Harrison: 'Fronting is a false economy. Any motorist falsely claiming to be the main driver is committing fraud and taking a serious risk.' Current estimates show annual premiums for an 18 year old driver can average around £1,280, but if this same driver is fronted by one of his parents, this can be up to 80% cheaper, so it is no surprise that the practice of fronting has increased, but it is ultimately illegal and insurers will too be doing more to combat the issue.'There will be serious repercussions if they were caught as their insurance will be invalidated,' continues Harrison. 'Further ramifications could result in a younger driver ending up in court being charged with driving without insurance.'
'If we can educate not only the first-time drivers but their parents too, we can prevent less experienced drivers being penalised or disqualified before their driving career has even properly started,' Says Roy Ganley, provider of hire purchase vans and van leasing services to businesses across the country. 'It's important for everyone that we're all on the road and insured appropriately, because it will ultimately keep the cost of insurance down in the long run and improve road safety by reducing the amount of accidents'.
Campaigns director at Brake, Julie Townsend: 'Research shows that people who take to the road uninsured are more likely to crash and cause tragic deaths and injuries, so it's vital that we see action to remove these highly irresponsible and illegal drivers from our roads.' As a result, Road Safety Minister, Mike Penning has just published new regulations which provide more power to the DVLA to enforce increased penalties.
Continuous Insurance Enforcement makes keeping an uninsured vehicle illegal, rather than insuring it just to drive; keeping it on the driveway otherwise is no longer an option. 'From experience, uninsured drivers will do literally anything not to get caught, which includes leaving the scene of an accident,' says Roy Ganley owner of Bolton-based van lease purchase and van contract hire company, First Step Leasing. 'These are not the kind of people we want to share our roads with. Their lack of concern for the safety of themselves and others is staggering,'
Research from Direct Line estimates this occurred in 17% of road traffic accidents, when the uninsured driver has not stopped and left the scene. Those that stayed to rectify the damage still attempted to evade being found out. 23% tried 'not to get the insurers involved' and 32% lied and said they were insured. 'Uninsured drivers not only show disregard for the law but for other people too,' says Director of Motor Underwriting at Direct Line, Andy Goldby. 'To leave the scene of a crash where people are injured or worse or try to wrangle their way out of it shows their lack of personal responsibility.'
Enforced from June 2011, the DVLA will work alongside the Motor Insurers' Bureau, identifying uninsured cars and contacting owner, notifying them that they must take action. Failure to do this results in a £100 fine. If after this, regardless of the £100 fine being paid or ignored, the vehicle can clamped, seized and destroyed. 'This tough action is to be welcomed but it is vital that the government undertakes a campaign to increase awareness,' says AA Director Simon Douglas.
'The only exception now is getting a Statutory Off Road Notification for your vehicle,' says van leasing expert, Roy Ganley. 'It's the only other way to legally register your vehicle's existence without it being insured. But these seemingly stringent new rules are here to protect us as drivers and eventually their enforcement will pay off to us ultimately in the form of cheaper car insurance and safer roads- surely those powerful enough reasons to welcome them?'
To lease a van, such as a Vauxhall Vivaro vans, or to enquire about van lease purchase or van finance lease for your business, contact First Step Leasing
This press release is part of an SEO campaign by Vizcom. If you are interested in finding out more, please click Search Engine Optimastion Manchester