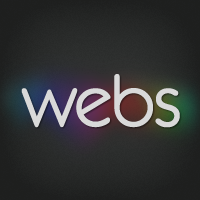 Businesses today can't compete without a website—it's as important as having a telephone number.
Silver Spring, MD (PRWEB) May 05, 2011
Webs (http://webs.com), the popular, do-it-yourself suite of web, social and mobile solutions for small businesses, today announced a strategic agreement with Logoworks by HP, one of the largest design firms in the world. The agreement will provide Logoworks by HP's website design service to Webs users, many of whom are entrepreneurs looking for a convenient and affordable way to get a professional business website online.
Now Webs site owners can get the best of both worlds: they can get a professionally designed site built by Logoworks experts while retaining control over future site updates through Webs. For busy small business owners, there's no beating the convenience of having your website designed by an industry expert, particularly for a flat fee of only $399.
"Businesses today can't compete without a website—it's as important as having a telephone number. With Webs, you don't need any technical skills to create an amazing site, but some entrepreneurs are so time-strapped they don't have a second to spare. That's why we are so pleased to offer the services of Logoworks by HP designers, who have years of experience building great-looking sites" says Haroon Mokhtarzada, CEO of Webs.
Rob Marsh, general manager of Logoworks by HP, adds: "We've built websites for thousands of satisfied customers, and we attribute our success to the fact that each customer gets to work one-on-one with a designer. This lets the site owner explain his or her vision for the site and what they need on it to attract and retain their customers. Our experts then take care of everything, leaving small business owners free to focus on running their businesses."
After working directly with a designer to create and launch their site, Webs site owners can easily use Webs' simple Site Builder tool to change text, add photos or video, update products, or edit anything else displayed on their site.
About Logoworks by HP
Logoworks by HP is one of the largest logo design firms in the world and has created a unique business model designed to eliminate the hassles and uncertainty of traditional brand creation. Founded in 2001, Logoworks has been recognized nationally by many of the leading business publications in the U.S., including The Wall Street Journal, Forbes, and Entrepreneur magazine. For more information, visit http://www.logoworks.com.
About Webs, Inc.
Webs (http://webs.com) is the world's largest do-it-yourself website-building solution serving over 50 million users. Webs enables small and micro-businesses to easily create a great-looking website and project a professional image. The Webs family of products—including Webs, ContactMe, and Pagemodo—provide small businesses with simple and cost-effective ways to launch and grow their presences across web, social, and mobile platforms. Founded in 2001 by the Mokhtarzada brothers, Webs is funded by Novak Biddle Venture Partners and Columbia Capital. For more information, contact Chuck Hester at hester(at)webs(dot)com or visit http://www.Webs.com, http://www.ContactMe.com and http://www.Pagemodo.com to sign up for free today.
###