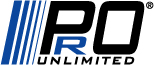 Boca Raton, Florida (PRWEB) May 04, 2011
PrO Unlimited, Inc., the longest running, purely vendor-neutral, contingent workforce management solutions provider, has been invited to share best practices and offer contingent workforce management expertise at the upcoming Strategic Talent Acquisition Conference in New York City this coming May 17th & 18th, 2011.
PrO Unlimited executives will be on-hand to share insights and offer first-hand business case success stories focused on how some of the world's largest companies have successfully implemented purely vendor-neutral contingent workforce management programs.
The Human Capital Institute indicates that "…the Talent Acquisition function must reinvent itself to remain relevant. The modern, and successful recruiting leader begins with a strategic foundation, leverages connectivity through social media and stakeholder relationships, and builds pipelines of competencies, quickly and flexibly to take advantage of windows of opportunities and solve pressing challenges. This year's Human Capital Institute conference on Strategic Talent Acquisition will explore new pathways to this strategic relevancy."
About PrO Unlimited, Inc.
PrO Unlimited, Inc. delivers a full range of services to address procurement, management and compliance issues related to contingent (non-employee) workers (i.e., independent contractors, consultants, temps and freelancers). PrO pioneered the concept of purely vendor-neutral contingent workforce management in the early 90's and now works with some of America's largest and most prestigious companies. As part of its total solution, the company offers services such as e-procurement of contingent labor, 1099 consulting and audit support, as well as third-party payroll. PrO hosts its own VMS application, WAND, currently utilized in the U.S. and abroad. PrO Unlimited, Inc. is based in Boca Raton, FL, with offices worldwide. For additional information, please visit our website http://www.prounlimited.com or call toll-free at (800) 291-1099.
###