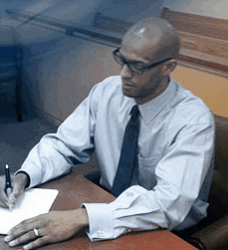 In every case I take on, I aim to provide a calming influence that enables my clients to make important decisions, even when dealing with heightened emotions.
Phoenix, AZ (PRWEB) May 09, 2011
The Phoenix family law firm of Lincoln Green Jr. P.C. recently launched a website to make it easier than ever to connect with an experienced divorce lawyer or get answers to basic legal questions.
Visitors to the new and improved website learn how the experienced family law attorney at The Law Offices of Lincoln Green Jr. P.C. can assist them with their legal issue. The firm has developed a reputation for maintaining high ethical standards while aggressively representing clients throughout Phoenix in divorce and family law matters.
About the Firm
Based in Phoenix, Arizona, attorney Lincoln Green Jr. assists clients throughout Maricopa County with family law issues, including divorce and child custody matters. He also has significant experience in criminal defense matters, with particular expertise in juvenile cases.
As a full-service divorce law firm in Phoenix, the Law Office of Lincoln Green Jr. P.C. guides clients throughout the entire divorce process. He ensures the rights of his clients are protected as all issues pertaining to custody and support of the children, division of property, and spousal support are resolved in or out of court.
Serving clients throughout Maricopa County, the firm is dedicated to protecting the rights of individuals. The new website explains each practice area offered by the firm in greater detail. It also shares biographical information about Mr. Green's background.
Areas of practice include:

Matrimonial law
Divorce
Child custody
Mr. Green has more than nine years of litigation experience. For more information about the firm, please go to http://www.divorcelawyerinaz.com/ or call 602-639-4688.
###