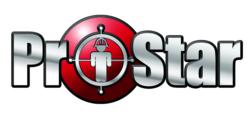 Austin, TX (PRWEB) May 06, 2011
FIATECH, a member-led, industry consortium that provides global leadership in identifying and accelerating the development, demonstration and deployment of emerging and innovative technologies, recognized and honored 13 organizations and individuals for their extraordinary work in developing and deploying innovative engineering and construction technologies at the 5th annual CETI Award Gala in Chandler, Arizona. FIATECH established the CETI (Celebration of Engineering & Technology Innovation) Award in 2006 to promote and showcase innovative construction-related technologies that benefit the capital projects industry. The CETI Award is given annually to organizations that have conducted new and emerging technology implementations as well as research and development.
Award Recipient: ProStar
Category: Real-time Project and Facility Management, Coordination and Control
ProStar Online ™
ProStar, formerly Guardian ProStar, is a technology solutions provider of web based asset management and damage prevention solutions. ProStar systems are designed to deliver precise location based asset information throughout all phases of a construction project in real time. ProStar's premier offering, ProStar Online, is a patented Cloud Technology that transforms field construction operations into a real time project management system and dramatically improves all phases of the utility asset management life cycle including; one call ticket systems, location operations of buried utility lines and damage prevention practices such as excavation guidance and monitoring.
In the United States, more than 20 million excavations are performed annually. By law, excavators must communicate information about planned excavations to the utilities that have underground facilities in the area through a state ticket management and call center system called, "Call Before You Dig" or 811. The current system employs antiquated practices and is reactive and disjointed. It fails to store any data gathered during the utility locating and marketing process, thereby failing to promote the sharing and updating of data.
The challenge was to develop a platform that uses state-of-the-art technologies to provide a solution that will support all facets of the utility asset data management network and encourage collaboration of all stakeholders in order to improve the collection, storage, management and distribution processes currently plaguing the industry. The system needs to be open architecture and leverage global technologies and development standards, including cloud computing and XML, as well as integrate with current hardware and software systems in order to adapt to current industry practices, processes, strategies, and methodologies.
The benefits of fixing the problem would include an improved data life cycle from data location through data distribution, including data sharing and notification process to stakeholders across all required disciplines. This decreases one-call ticket notifications, damages to utilities during construction activities, damages to the environment, the need for redundant locations and relocations, reduces loss of life and limb, as well as damages caused during construction.
ProStar created a solution to accurately capture, compare, value, and distribute asset data in an acceptable format across all required disciplines and address all of the serious ramifications associated to poor quality of data. The system improves the data life cycle and reduces locates and relocates as well as reduces damages caused during construction. Companies can also leverage the improved data for other operations, such as planning and design, tax assessment, and emergency disaster planning.
The data management system is accessed through a portal from a cloud network and operated through the Internet, both in the office and in the field. The system is embedded into Google Maps and operational on mobile platforms, including smartphone apps.
With this information, engineers will more efficiently design their projects, locators will provide more accurate marks, and contractors will dig safely. Accurate underground utility mapping will save the industry time and money and ultimately will save lives.
For more information about ProStar contact Page Tucker at ptucker(at)guardianprostar(dot)com or visit us online at http://www.guardianprostar.com.
###