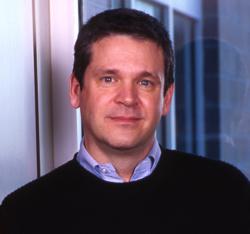 He is an innovative and resourceful attorney and will bring the same commitment to his judgeship as he has brought to his clients in the past.
Mt. Pleasant, SC (PRWEB) May 04, 2011
Motley Rice member John "Jack" J. McConnell, Jr. has been confirmed by the U.S. Senate to replace retiring U.S. District Judge Ernest C. Torres in the U.S. District Court for the District of Rhode Island.
The appointment follows a lengthy selection process that began on March 10, 2010, when McConnell was nominated by President Barack Obama. Obama said of the nominees, "I am honored to put forward these highly qualified candidates for the federal bench …They will be distinguished public servants and valuable additions to the United States District Court."
"Jack has been a steadfast advocate for accountability and fairness in all areas of his law practice," said Motley Rice co-founder Joe Rice. "He is an innovative and resourceful attorney and will bring the same commitment to his judgeship as he has brought to his clients in the past."
McConnell has more than 20 years of experience in complex civil litigation. He began his career working on asbestos litigation and, later, served as a negotiator and primary drafter of the Master Settlement Agreement on behalf of the State Attorneys General to recoup medical expenses from the tobacco industry.
"Jack's entire legal career has been driven by his love of this country and belief in the power of law to right wrongs and establish equality," said Motley Rice co-founder Ron Motley. "His years of steady leadership combined with his keen legal skill, humility and deep compassion for the founding principles that guide our justice system will establish him among Rhode Island's finest and most evenhanded federal judges. I couldn't be more proud to support him as he takes this exciting step forward."
McConnell has been recognized by numerous institutional organizations and was named one of Lawyer USA's 2006 Lawyers of the Year. He has also been presented with the National Association of Attorneys General's President's Award; Case Western Reserve University's Martin Luther King, Jr. Award; the Rhode Island Public Health Association's Betram Yaffe Award and the Rhode Island Bar Association's Dorothy Lohman Award.
About Motley Rice LLC
Motley Rice is one of the nation's largest plaintiffs' litigation firms. The firm's experience taking on large corporate wrongdoers began in the 1970s with asbestos lawyers, continued with its subsequent fight against the four largest tobacco manufacturers in the 1990s that resulted in the largest financial resolution of civil litigation in U.S. history. The firm continues to handle complex litigation, including aviation disasters, securities and consumer fraud, potentially defective drugs and devices and human rights injustices. Motley Rice LLC is headquartered in the Charleston, S.C., area and has additional offices in California; Connecticut; New York; Rhode Island; Washington, D.C.; and West Virginia. Motley Rice LLP operates the California office. For more information contact Joe Rice (SC) at 1.800.768.4026. Connect with us on Facebook and Twitter.
###