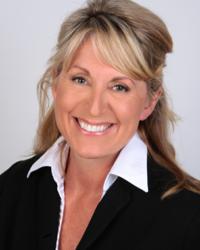 Carlsbad, CA (PRWEB) May 09, 2011
Montecatini, a pioneer eating disorder treatment center based in Carlsbad, California, has announced the appointment of Joanna Jones, MBA, RD, to Executive Director. In this position, Jones will be responsible for the operational management and success of the facility.
"We are very pleased to welcome Joanna to our team," said Philip Herschman, President of the Healthy Living Division of CRC Health Group, parent company for Montecatini. "Joanna brings extensive health care and leadership experience to this position and we look forward to her contributions to our program."
Jones has over 20 years of health care clinical and operations experience in acute care, long-term care, schools, home health and hospice, community, inpatient and outpatient settings. Most recently, she served as Area Vice President for the nation's largest outpatient wound care management company where she was accountable for the business development, strategic growth, fiscal and clinical outcomes of 15 centers in four states. While there, she increased client satisfaction by 25 percent. Prior to this, Jones worked for a nonprofit corporation that provides coordination, consultation, management, and technical assistance to hospitals and health care facilities. She simultaneously spent eight years as the owner of a consultant company for health care, management, quality improvement, dietetics, research, and other related operations. In addition, she spent four years as a Clinical Dietician for a regional health center in Mississippi, and two years as Program Director of the Healthy Mothers/Healthy Babies nutrition-based community program.
Jones earned a Bachelor of Science degree in Human Nutrition and a Bachelor of Science degree in Management of Food Service and Technology, as well as a Master's in Business Administration. She also attended medical school in Wroclaw, Poland.
"As the health care industry focuses more and more on quality and excellence in patient care, I look to expand upon our high-quality program to become the eating disorder patient care provider of choice," said Jones.
She added that "as the national health care project is shaping up, we may have a very timely and unique opportunity to influence decision-makers to improve reimbursement for eating disorder treatments."
Over the past 20 years, Montecatini has established a highly successful reputation for instilling hope in adolescent girls and women struggling with anorexia, bulimia, binge eating and associated disorders so that they may again live functional, joyful lives. Nationally recognized as a premier treatment facility, Montecatini's skilled professionals believe in treating the mind, body and spirit, with a holistic approach to treatment that addresses the complexity of eating disorders by utilizing several different individualized treatment techniques. For more information, call (877) 762-3753 or visit http://www.montecatinieatingdisorder.com.
Montecatini is a member of CRC Health Group, the most comprehensive network of specialized behavioral care services in the nation. CRC offers the largest array of personalized treatment options, allowing individuals, families, and professionals to choose the most appropriate treatment setting for their behavioral, addiction, eating disorder, weight management and therapeutic education needs. CRC is committed to making its services widely and easily available, while maintaining a passion for delivering advanced treatment. Since 1995, CRC programs have helped individuals and families reclaim and enrich their lives. For more information, visit http://www.crchealth.com.
###