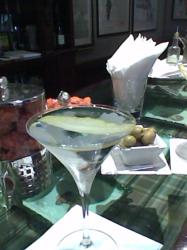 Consumers mostly see boutique hotels as small and independently-run entities
London, United Kingdom (PRWEB) May 06, 2011
With the number of user-generated reviews on TripAdvisor now exceeding 40 million, the site has become an essential market research tool to tap into how consumers currently think about hotels.
And recent research conducted by leading blog London Hotels Insight using TripAdvisor revealed a remarkable similarity in the top 5 London hotels as ranked by consumers on the world's biggest travel site on Friday 29th April: all of the top 5 (and indeed most of the top 10) were "small boutique hotels".
The researchers at London Hotels Insight noticed that there were no "boutique brands" in the top 5 - such as the offshoots created by the likes of Hilton, InterContinental Hotels Group and Hyatt among others (although it should of course be noted that TripAdvisor rankings change all the time and this was just a snapshot taken on a given date).
The above finding led Rajul Chande, Editor of London Hotels Insight, to make the following observation: "Despite the keenness of hoteliers to brand their hotels as 'luxury boutique', consumers mostly see boutique hotels as small and independently-run entities. The personal touch seems to be a critical success factor in persuading TripAdvisor reviewers to see their accommodation as a true 'luxury boutique hotel'."
Indeed, London Hotels Insight found that the vast majority of top-ranked London hotels were strongly led in design and service terms by a charismatic individual: for example Bea Tollman, the dynamic lady behind the boutique luxury hotels managed by family-run Red Carnation Hotels (which had 3 of the top 5 London hotels on TripAdvisor at the time of the analysis); or award-winning lifetime hotelier, Willy Bauer, who is the driving force behind another top-rated boutique hotel, The Arch London.
Chande continued: "It's the fusion of striking design (often with every room looking different), exceptionally high service standards and intimacy which distinguishes an authentic boutique hotel. Ultimately, it has to provide a highly-individual experience - which is why TripAdvisor consumers (at least in London) seem to be showing a clear preference for small, independent and often family-run hotels."
One of the other hotels in the top 5 on April 29th was The Levin Hotel – which has only 12 rooms; while the Egerton House luxury hotel in Knightsbridge has just 30 rooms. Consumers clearly think small is beautiful.
The source article on London Hotels Insight detailing these findings can be referenced here:
http://londonhotelsinsight.com/2011/04/29/how-london-hotel-guests-define-luxury/
...and TripAdvisor's London hotels page which was used to conduct the research is here:
http://www.tripadvisor.co.uk/Hotels-g186338-London_England-Hotels.html
TripAdvisor's massive database of user comments now facilitates this type of primary research to analyse the highest-rated hotels in any major city like London where there is a sufficient sample. This makes it possible to go beyond the hype and seek out a true guest-centric definition of luxury.
So it seems that hotels which are reckless in using terms like "luxury" and "boutique" to describe themselves should beware – consumers are savvy enough to know the difference between marketing hype and substance. And the only way to get to the top of the TripAdvisor rankings is to provide memorable hotel stays with a "wow" factor strong enough to motivate guests to write positive reviews.
###