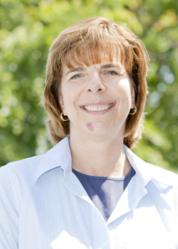 Colleen's understanding of our products and customers and her strong management skills will continue the long success we have had here at Vision.
Carlsbad, CA (PRWEB) May 08, 2011
Vision InfoSoft Corporation, the industry leading developer of integrated estimating software solutions for the electrical contractor and plumbing contractor markets, announced that veteran software industry executive, Colleen Stempien, will join the company's management team as President. Ms. Stempien brings more than 20 years of experience building successful software companies, including RefWorks, Material Express, and Research Information Systems.
"According to John Evans, former President/CEO, "I am very excited that Colleen has returned to our company, this time replacing me as company president. Colleen's understanding of our products and customers and her strong management skills will continue the long success we have had here at Vision. I will continue as a consultant to the company working on various special projects."
Prior to joining Vision InfoSoft, Ms. Stempien was co-founder and President of RefWorks, a web-based, data management software tool sold in the university, government and corporate markets. In 2000, she was also co-founder and President of Material Express, a developer of products and services for electrical and plumbing distributors.
This is Ms. Stempien's second term of employment with Vision. Before Material Express she was Product Manager and later Director of Development and Support at Vision. She also held the position of General Manager at Research Information Systems, a developer of software and information products for the medical research market. Along with Ms. Stempien's impressive experience, she obtained her BA degree in Business from Michigan State University.
"I am very exited to have the opportunity to be part of Vision again." said Colleen. " As one of the company founders, John has built an excellent team of employees that I look forward to working with in the future. Vision has enjoyed strong growth in a difficult economy, and we are well positioned to continue that trend going forward. I am grateful that John will continue to consult with the company on special projects, and to provide sound advice on our ideas for future growth."
About Vision InfoSoft Corporation
Privately owned and operated since 1993, Vision InfoSoft (Carlsbad, CA) has over 11,500 customers using their electrical estimating software, electrical material pricing service, billing, and web services. Vision InfoSoft was founded by a team of experts in the fields of electrical and plumbing construction, software development, and information services. Their charter calls for the development and marketing of high-quality, yet affordable priced, software and information services for the electrical and plumbing construction industry.
Learn more about Vision InfoSoft's products at http://www.VisionInfoSoft.com, read updated news at VisionInfoSoft.com/blog , become a fan of Vision InfoSoft on Facebook, and get updates via Twitter, twitter.com/VisionInfoSoft.
###