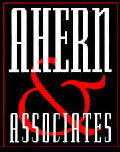 Phoenix, AZ (PRWEB) May 05, 2011
Universal Truckload Services, Inc., (UTSI) recently acquired specific assets of Jacksonville, FL based Hart Transportation, Inc. utilizing the services of Ahern and Associates, Ltd. This marks the sixth time that UTSI has called upon the expert advisory services of Ahern and Associates, Inc.; well known as the nation's leading trucking and logistics consulting firm.
Established in 1994, Hart Transportation has an established presence in the southeast part of the country with offices in Jacksonville, Miami and Atlanta managing 120 total drivers comprised of 58 independent owner operators and 62 company drivers.
Primarily a full truckload carrier, Hart Transportation boasts annual revenues of approximately $20MM and is well positioned to compliment UTSI's existing business model. Bill Hart, CEO of Hart Transportation will remain at the helm on behalf of UTSI, running day to day operations from Jacksonville and ensuring a seamless transition.
Headquartered in Warren, Michigan, UTSI is a publicly traded company which operates as an owner operator and agency based truckload motor carrier throughout the United States and within the Canadian provinces of Ontario and Quebec. UTSI is also involved in the brokerage of freight to third party transportation providers and provides services to various shippers in the automotive and steel industries.
About Ahern & Associates, Ltd.:
Ahern and Associates is North America's leading trucking and transportation management consulting firm. The skilled consultants at Ahern and Associates specialize in mergers and acquisitions of trucking and logistics companies as well as the restructuring and evaluation of existing carriers that seek to increase operating efficiency and improve profitability. Since 1987, Ahern and Associates has aided hundreds of buyers in the acquisition of trucking and logistics companies throughout the U.S. and Canada as well as assisting many transportation and logistics companies in reducing their overall operating costs and increasing their profitability. For more information, please call 602-242-1030 or visit http://www.Ahern-Ltd.com
Business contact:
A.W. Ahern
602-242-1030
Media contact:
Jason W. Jantzen
Phoenix Marketing Associates
http://www.PhoenixMarketingAssociates.com
602-282-0202
# # #