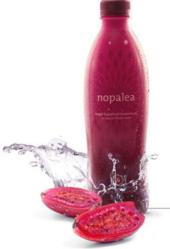 Scottsdale, AZ (PRWEB) May 06, 2011
Nopalea™, the anti-inflammatory wellness drink from TriVita, can help the body relieve pain by helping it reduce inflammation, a leading cause of pain.
People suffer with a wide variety of pain, whether from something as simple as a paper cut, or something more insidious such as unexplained, chronic pain. Pain is the body's way of alerting a person that something is wrong and is a complex process involving nerve receptor cells, the spinal cord and the brain. Perception and awareness of pain varies from person to person and may be affected by age, gender, psychology and culture.
Common causes of pain include stiff, swollen joints, joint pain, headaches, muscle pain, nerve pain, sports injuries, surgical pain and trauma. Short-term pain, or acute pain, typically results from disease, inflammation or injury to tissues. Acute pain can usually be diagnosed and treated. Long-term pain, or chronic pain, can resist most medical treatments and can sometimes exist without an initial cause of pain such as an injury. Chronic pain is associated with inflammation, changes to nerve cells and increased sensitivity in nerve cells of the spinal cord and brain.
Nopalea can help the body experience an optimal state of wellness by relieving pain. It contains anti-inflammatory nutrients found in the fruit of the Nopal cactus, called Betalains. Betalains are rare and powerful antioxidants found in only a few of the world's plants. Betalains restore the body's vitality at the cellular level, helping the body reduce toxins surrounding its cells, which allows more nutrients to reach the cells. Then, the cells are better equipped to repair and replace damaged tissues and reduce inflammation.
People who have consistently used Nopalea have reported a wide variety of benefits, including reduced aches and pains, knee joint pain relief, and improvements in breathing and skin conditions.
TriVita is a Scottsdale-based wellness company that encourages people everywhere to experience wellness®: physically, emotionally and spiritually. Learn more about Nopalea at nopalea.com.
These statements have not been evaluated by the Food and Drug Administration. This product is not intended to diagnose, treat, cure or prevent any disease. Children, women who are pregnant or nursing, and all individuals allergic to any foods or ingredients should consult their healthcare provider before using this product. You should not stop taking any medication without first consulting with a healthcare provider. If you experience unexplained swelling, consult with your healthcare provider for a diagnosis of the problem.
###