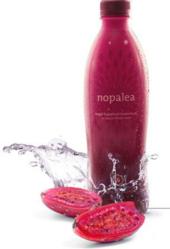 Scottsdale, Arizona (PRWEB) May 23, 2011
Nopalea™, the anti-inflammatory wellness drink from TriVita®, can help the body reduce inflammation-related swelling, such as swelling in the joints and muscles.
Inflammation is part of the body's immune system response to injury, toxins, pollutants, chemicals or anything else that harms the body. As part of the inflammation process, inflammatory chemicals are sent to the site of the damage, where they begin their repair work. Some of these inflammatory chemicals may cause fluid to leak into the tissues; it is this fluid buildup that causes swelling.
Swelling can manifest itself as an enlargement of organs, skin or other body parts. It can be limited to a single area of the body or encompass the entire body. It can affect joints, muscles, legs, feet, gums, hands, fingers and many other areas. Walking or standing for long periods of time in warmer weather can cause slight swelling in the lower legs called edema. Many people also tend to experience swollen hands during warm weather. Heat-related swelling is usually not associated with inflammation. A large amount of general body swelling may indicate a serious condition.
Nopalea can help the body reduce inflammation, which is one cause of swelling. Nopalea contains powerful anti-inflammatory nutrients found in the fruit of the Nopal cactus, from which Nopalea gets its name. These nutrients, called Betalains, are found in only a few plants, including Swiss chard, beets and Nopal fruit. However, Nopal fruit contains one of the highest Betelain counts in nature. TriVita sources their Nopal cactus fruit from the Nopal cactus found in the Sonoran Desert, called Opuntia ficus indica, as it is a particularly rich source of Betalains. People who have used Nopalea consistently have reported everything from reduced swelling, aches and pains to improvements in breathing and skin conditions.
TriVita is a Scottsdale-based wellness company that encourages people everywhere to experience wellness®: physically, emotionally and spiritually. Learn more about Nopalea at nopalea.com.
These statements have not been evaluated by the Food and Drug Administration. This product is not intended to diagnose, treat, cure or prevent any disease. Children, women who are pregnant or nursing, and all individuals allergic to any foods or ingredients should consult their healthcare provider before using this product. You should not stop taking any medication without first consulting with a healthcare provider. If you experience unexplained swelling, consult with your healthcare provider for a diagnosis of the problem.
# # #