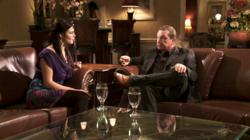 Fawell went on to say, 'We have been meeting with syndicators and distributors and expect to make decisions in a few weeks...'
Los Angeles, CA (PRWEB) May 05, 2011
The Action On Film Channel which currently airs on NBC Late Night has recently begun post production on a second season of action packed, high octane, star studded late night television. The executive producers of the highly successful 'AOF Show' as it has come to be known recently began cutting episodes for a second season of the action packed episodic program which features the top work of filmmakers and storytellers from around the globe.
Executive Producer and Director of the show Del Weston said, 'It is rare to be able to create something that is so truly independent and showcase the work of so many talented people without having to jump through hoops or sell your soul to do it.'
Show Executive Producer Doug Fawell said, 'When this concept came across my desk, I knew that the market for this type of programming, quality programming would be something that every U.S. territory and even Foreign Markets would gravitate towards and enjoy.'
The AOF Show which airs Saturday Nights after Saturday Night Live but before Poker After Dark has become a huge hit with independent filmmakers, writers and fans of the action and dramatic genres. The show stars, Kim Coates who also plays Tig Trager on hit cable series Sons of Anarchy, Natalie Forte, Michelle Gracie, veteran actor Morgan Sheppard and AOF Festival and Channel creator Del Weston.
Fawell went on to say, 'With advertisers coming back to cable and television in general, a show like this is bound to find the perfect broadcast platform. We have been meeting with syndicators and distributors and expect to make decisions in a few weeks as to the ultimate distribution model and home for the show. However, for right now we're content to showcase in Los Angeles and will more than likely move to additional markets in the very short term.'
During an interview with a local magazine, Weston was quoted, 'The AOF is different than anything else out there for the independent filmmaker and for the viewer who wants to see stuff that is exclusive only to the AOF. Anyone can launch a television show but to be able to watch something grow like this week to week and to know that it only gets better really validates Mr. Fawell's and my vision for the festival and the channel as well.'
The producers have plans to expand the show to include Film and DVD reviews, music and even written word. When asked how they would accomplish the written word portion, both Weston and Fawell decided not to comment. Fawell did however say, 'We've got some pretty big things planned for this show. Currently people say they love what they are seeing and right now, that's good enough for me.'
The Channel executives plan to find plenty more projects for even more seasons of the television show during the seventh annual Action On Film International Film Festival which they also produce and which will take place July 22-30, 2011 in Pasadena California.
Filmmakers who wish to see their work on the AOF Channel should submit their work immediately to the AOF Festival while submissions are still being accepted. Showcasing with the AOF Festival is the only way to have work screened on the channel. Weston said, 'By working with people who showcase their work with the festival, we are able to extend our relationships with filmmakers and creatives far past the week of the festival and hopefully long into their careers as writers, producers, actors and directors.'
For more information on the AOF Channel visit the AOF Channel website at http://www.theaofchannel.com For more information on the AOF Festival visit http://www.aoffest.com Contact The AOF Channel at 626-325-3406
###