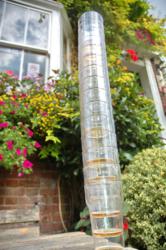 Users should avoid mixing glasses and polycarbonates in the same load
(PRWEB UK) 7 May 2011
During the summer months when more drinkers stay outside operators tend to switch to polycarbonate glasses for safety. Polycarbonate 'glasses' can be produced cheaply in a variety of designs by injection moulding. Their main advantage is that of being unbreakable while feeling more like traditional glass than flimsy plastic options.
But many bar owners worry about how long polycarbonates will stay looking shiny and fresh once they have passed through a commercial glasswasher a number of times. British manufacturer Classeq, one of the UK's leaders in the mid-budget glasswasher market has found that providing staff take a little extra care, polycarbonates stand up to being washed with standard chemicals.
"Users should avoid mixing glasses and polycarbonates in the same load," says Nick Burridge of Classeq. "If the polycarbonates knock against the harder glasses they can get scratched."
Because polycarbonates have a tendency to absorb strong smells it is important to wash them promptly and always empty out any dregs. To keep them looking their best let them dry naturally. Many places are tempted to dry polycarbonates with a cloth, as they come out of the glasswasher wetter than traditional glasses, but this type of handling will be sure to scratch them.
The amount of detergent used is critical with polycarbonates; too much or too little will result in streaky or dirty items. Hard water can also be a problem. Some minerals can damage polycarbonates while others leave messy deposits, so check with an expert what sort of water treatment system to use for local conditions.
Classeq is part of the Winterhalter UK group, providing a total solution for warewashing through a nationwide network of distributors, offering everything from pre-sales advice to after-sales service. For information on the Classeq range of glass and dishwashers, including details of your nearest stockist, call 0844 225 9249, see http://www.classeq.co.uk or email feedback(at)classeq.co(dot)uk.
###