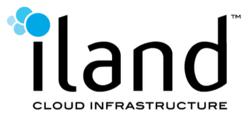 "Customers didn't notice a difference and the entire process took less than 20 minutes. It was a seamless transition," said Santiago Ramirez, CIO of FLD.
Houston, TX (PRWEB) May 10, 2011
June 1 marks the beginning of hurricane season 2011. The U.S. is projected to have one of the most active hurricane seasons to date and as a result, businesses are enlisting disaster recovery services to protect business-critical data.
iland™, a cloud-computing, infrastructure-as-a-service provider, has delivered a cloud-based disaster recovery solution for vehicle remarketing provider Fleet Lease Disposal, Inc. (FLD) using Dell EqualLogic SAN's and VMware virtualization. In preparation for the impending hurricane season, FLD recently conducted a second failover test whereby the total time for replication was cut dramatically.
In FLD's test failover process, iland helped the company determine what components were unique to its infrastructure. For example, FLD learned that certain people within the company would need access to certain controls. IT staff also fine-tuned firewall settings within the infrastructure. Streamlining the process was something that had been addressed in the initial test and consequently, promoted an even faster failover in the subsequent test.
"The best part about working on the Dell EqualLogic SANs within the iland cloud environment is that we can conduct failover tests without affecting our production environment. It's one less thing we have to worry about," said Santiago Ramirez, CIO of FLD. "Customers didn't notice a difference and the entire process took less than 20 minutes. It was a seamless transition."
iland has established a high level of expertise in using Dell EqualLogic in testing and actual environments. FLD was able to save 3 hours and 28 minutes during its first test failover because of iland's ability to quickly bring the replicated environment online—32 minutes, instead of the 4 hours it had previously taken. In the subsequent test, cutover time was cut by an additional 12 minutes. In the case of a disaster, FLD's business-critical data could be accessible in less than a half hour. With Dell EqualLogic SANs as the backbone of iland's Continuity Cloud solution, iland and FLD were able to utilize Dell EqualLogic's integrated failback feature to quickly synchronize the Continuity Cloud site back to FLD's production site.
"We actually didn't need any modifications to the process when we conducted another test. Everything we needed to know, we learned early on. iland had taken the guesswork out of what we needed to do in case of a disaster. It was a simple and efficient process."
Prior to moving its disaster recovery plan to the cloud, FLD used a backup site in New Jersey that housed 15 physical servers. The software replication solution the company used supported Microsoft SQL Server, Exchange and file services only. All other backups were performed manually at corporate and shipped on USB drives to the New Jersey site every two weeks. This process took two days to prepare and then had to be manually configured when it arrived.
FLD is still saving on its IT budget year over year and benefitting from Dell EqualLogic data replication. Current projections indicate that the company will save $320,000 over a three year period. This includes a 90% reduction in New Jersey related staff time, $30,000 in software costs, $40,000 in internet access costs, over 1,470 man hours and over $250,000 in hardware costs by avoiding a technology upgrade and shutting down FLD's remote New Jersey office. The company ultimately has complete control over its virtual environment and failovers can be done from anywhere, including a home office.
iland's EqualLogic-based service allows customers who own Dell EqualLogic SANs to replicate their data to any of its six geographically-dispersed clouds in the United States and United Kingdom. Customers can store a copy of their data off-site or contract out for standby cloud compute resources, guaranteed to be available in case of a disaster.
About iland
iland Internet Solutions, VMware's Service Provider Partner of the Year, 2010 for Americas, provides enterprise class hosted cloud infrastructure in data centers located in Boston, Washington D.C., Houston, Los Angeles, Dallas and London. Our solutions include secure hosted environments for virtual servers and desktops, cloud-based disaster recovery, hybrid cloud using VMware vCloud Connector, and test and development clouds leveraging iland vCloud services.
About Fleet Lease Disposal, Inc.
Fleet Lease Disposal, Inc. is the fleet remarketing industry leader. The company provides
the highest return in the shortest amount of time for their customers' end-of-term vehicles and equipment. It saves customers time and money by shortening the remarketing process by days, weeks or even months. FLD's main office is in Delray Beach, Florida. Offices are also located on the east and west coasts.
For more information, visit iland.com
###