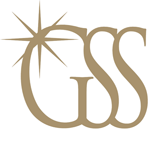 We evaluate each step to make sure it's in the best interest of our clients and employees.-- Ray Ambrosino, partner
Red Bank, NJ (PRWEB) May 11, 2011
Garden State Securities has settled into their new corporate headquarters located in Red Bank, NJ. The community serves as a great backdrop for the financial institution.
Garden State Securities, Inc. (GSS) is a full service independent brokerage and financial planning firm. Founded in 1980, GSS has earned a nationwide reputation for excellence in providing a high quality of investment management and advice to small businesses, corporate executives, and individual investors. With a team of experienced professionals, GSS has consistently provided its clients with sound investment solutions to meet their needs.
In these times of constant change, GSS realizes the importance of attention to detail and providing a higher standard of service for clients.
The move to Red Bank consolidates three previous offices and brings together the retail brokerage, investment banking and business development teams as well as the firm's four partners. The new corporate office features 11,000 square feet of space to allow for expanded growth.
"In the past year, we have continued to establish a positive reputation in the industry. Our A+ rating from the Better Business Bureau of New Jersey, coupled with our steady and conservative growth, ascertains that we are thriving in an economy where many businesses are failing," says partner Ray Ambrosino.
In the upcoming month, GSS is looking forward to opening a new office in Scotch Plains as well as expanding their personnel. Continues Ambrosino, "We follow a business model of integrity. We evaluate each step to make sure it's in the best interest of our clients and employees."
For more information on the team at GSS or information on Garden State's products and services, please contact 732-280-6886.
###