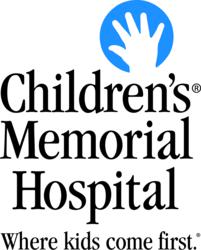 Knowing that I have had the unique opportunity to provide hearing to 1000 deaf children is very gratifying.
(PRWEB) May 05, 2011
Nancy Young, MD, founder and medical director of Children's Memorial Hospital's cochlear implant program, is one of a handful of specialists nationwide to have performed her 1000th cochlear implant on a child. Young, whose training includes a fellowship in neurotology (advanced surgery), performed the implant on an 8-year-old patient from Crystal Lake, Illinois.
"Since I performed my first implantation on a child in 1991, cochlear implant technology has dramatically improved," said Young who's performed cochlear implants on children as young as five months old and who oversees one of the largest pediatric implant programs in the world. "Because cochlear implants were the first technology to make speech clearer instead of simply amplifying sounds as hearing aids do many more children have the ability to talk."
A cochlear implant is a device designed to provide hearing to children and adults who have severe-to-profound hearing loss. The internal components are implanted into the inner ear and mastoid and the external components include a microphone and a speech processor. The implant provides useful information about spoken language and environmental sounds by directly stimulating auditory nerve fibers in the inner ear. According to the National Institutes of Health an estimated 71,000 adults and children have cochlear implants.
"These devices will continue to improve by providing for better music appreciation as well as perception of spoken language," said Young. "The next five years will be exciting. There are many children who struggle with hearing loss even though their degree of loss is not severe enough that they may receive a cochlear implant. New technologies will become available to help many more of these children and adults."
Children's Memorial's implant team consists of healthcare professionals from audiology, speech pathology, nursing, psychology, social work, music therapy and deaf education.
"Knowing that I have had the unique opportunity to provide hearing to 1000 deaf children is very gratifying," said Young. "I am extremely thankful for the individuals and organizations whose donations have made it possible for our hospital to develop a unique child and family-centered program."
Children's Memorial is one of the top pediatric hospitals in the country according to U.S.News & World Report. In June of 2012, the hospital will be opening a new facility called Ann & Robert H. Lurie Children's Hospital of Chicago in downtown Chicago on the campus of its medical partner, Northwestern University Feinberg School of Medicine.
###