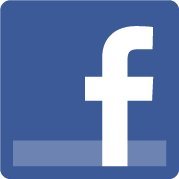 Facebook is one of the most important social networking tools for Benchmark Email clients, so we wanted to create an app that seamlessly ties Facebook into our clients email and newsletter campaigns
Los Alamitos, CA (PRWEB) May 06, 2011
Benchmark Email, one of the world's leading, global email marketing services, has created a free Facebook app that lets Benchmark clients gather email subscriptions directly from their Facebook Fan pages. With the new app, a guest visits a Benchmark Email client's Facebook Fan page, enters their email address into the newsletter signup form, and after confirmation, becomes a part of the page owner's subscriber list.
"Facebook is one of the most important social networking tools for Benchmark Email clients, so we wanted to create an app that seamlessly ties Facebook into our clients' email and newsletter campaigns," says Curt Keller, CEO and founder of email marketing company Benchmark Email. "With this app, our email marketing clients can gather subscriptions from people who visit their fan pages, but rarely, if ever, visit their Websites."
The Facebook application is free with every Benchmark Email paid plan or free trial, and uses a simple set of steps to create, customize and place the signup form on a fan page. The email marketing software also allows clients to cross promote their social network accounts, including Twitter, through their email marketing campaigns.
Benchmark Email provides the tools to manage lists and create, edit, send and track email campaigns, with all-inclusive paid plans starting at $9.95 a month. The company also offers hundreds of themed email templates as part of every monthly package, including invites, video email templates, and seasonal-themed email and newsletter layouts.
About Benchmark Email
Benchmark Email is an award-winning, international email marketing service used by thousands of small, medium and large-sized businesses. As one of the fastest-growing, US-based email marketing companies, Benchmark currently offers Web-based service to German, Spanish, Japanese and Chinese-speaking clients. The company also offers a free email marketing plan for small businesses just starting to build email lists.
###