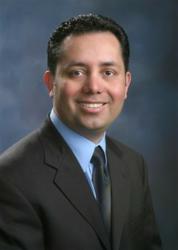 As dental professionals we can help with teaching your child the basics of good oral hygiene. The key factor is developing a good oral hygiene regiment that your child can follow daily
Fresno, CA (PRWEB) May 10, 2011
Cosmetic and family dentist, Dr. Guillermo Donan, DDS has announced the launch of a new patient-interactive website. The practice recently launched the new website created by dental website design leader, ProSites Inc. The website includes many interactive features like patient education videos and a free Smile Analysis feature that helps patients make better informed decisions about their oral health. The website also utilizes extensive search engine optimization techniques to reach patients and local consumers who are searching for relevant information on cosmetic and Implant dentistry in Fresno, CA.
"Oral health education is important. Bacteria from infected gums can dislodge and enter the bloodstream, possibly increasing the risk of blood clots. Blood clots can decrease blood flow and lead to other heart related problems down the road," said Dr. Guillermo Donan, DDS.
Current and prospective patients now have access to information including educational videos, before and after photos of dental procedures, and other informative content when they visit the website. Some of Dr. Donan's services include:
-Cosmetic Dentistry
-Implant Dentistry
-Pediatric Dentistry
"As dental professionals we can help with teaching your child the basics of good oral hygiene. The key factor is developing a good oral hygiene regiment that your child can follow daily," said Dr. Donan.
About Guillermo Donan, DDS:
After graduating from UEES, El Salvador in 1994 Dr. Donan went on to study in Spain at the Universidad Complutense de Madrid. He is a member of the ADA, CDA, ICOI, AOS, and FMDS. Also working at the practice as the resident pediatric dentist, is his wife Dr. Silvia Donan, DDS. Having received her degree as a doctor of Dental Surgery in 1996 from UEES, El Salvador she took a special interest in pediatric care. For more information about pediatric dentistry in Fresno and Dr. Guillermo Donan, DDS, visit their website at smilesbydrdonan.com.
# # #