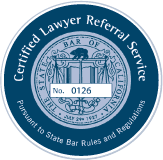 "We fear that the young men and women involved in these accidents are not receiving the legal guidance they need and we hope to change that."
Los Angeles, CA (PRWEB) May 06, 2011
Motorcycles are growing in popularity. With motorcycle sales on the rise, it is apparent that bikers are taking up a greater share of the road than ever before. Perhaps the trend is a reaction to high gas prices and commuters are attracted to a smaller more "fuel friendly" motorcycle as opposed to a gas guzzling passenger vehicle. Or it could be the appeal of a motorcycle's maneuverability on increasingly congested roads and freeways. Whatever the reason, the motorcycle population is undoubtedly increasing.
Unfortunately, with a growing number of riders comes an increase in accidents. Studies show that injuries and fatalities suffered as the result of a motorcycle accident have steadily increased each year since the late 1980's. As the accidents mount so does the need for experienced legal representation to defend the rights of the injured and protect the families of the deceased.
Gabe Dominocielo and Jonathan Kroll have decided to take on a share of this responsibility through their partnership in RepresentYou.com. RepresentYou.com is certified by the State Bar of California as a lawyer referral service and, as such, has to maintain and comply with the strict standards set by the State Bar of California. The business was first certified 3 years ago, and has since helped many find experienced, qualified legal professionals at no cost for the referral.
Recently, the company has focused its efforts on developing and maintaining a Motorcycle Injury Resource Center to bridge the gap between victims of motorcycle accidents and qualified legal representation. "We understand that a growing motorcycle population demands an increasing availability of lawyers with knowledge of this specific area of law" Dominocielo says. "Our Motorcycle Resource Center provides basic information about the rights of bikers and gives them access to some of the best motorcycle attorneys in the area."
RepresentYou.com's founders began to focus on motorcycle law after research uncovered some alarming statistics. They found that a vast majority of accidents involved riders between the ages of 20-29, an age group that is largely under represented in the legal community. "Our time in the lawyer referral business has showed us that many young people have no idea where to turn when faced with a potential legal matter," Kroll explains. "We fear that the young men and women involved in these accidents are not receiving the legal guidance they need and we hope to change that."
When a motorcycle accident victim calls 888-973-7968 or submits a case online, RepresentYou.com helps connect that client with the right type of lawyer for their specific legal matter and maintains oversight over the case and the attorney until the case has come to completion. "Our main goal is to help our clients find legal representation they may have otherwise not had access too," Dominocielo adds. "We encourage all bikers, young and old, to review the information provided in our Motorcycle Resource Center."
###