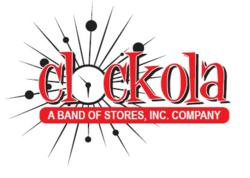 We are very excited about the range of unique products we can offer and new items are being added to our inventory on an ongoing basis
Louisville, CO (PRWEB) May 07, 2011
Band of Stores Inc. based in Louisville, CO, proudly launches Clockola (http://www.clockola.com), an online store for innovative clocks and gifts.
Original and irresistible are two more ways to describe the range of clocks and gifts.
Aliens, zombies, Bigfoot, custom clocks and unique action figures are just some of the fun products available at Clockola.com.
Clockola.com has partnered with Galaxy Tracks, a custom clock manufacturer to offer their lines of handmade products. Their clocks come in a variety of models and are produced from recycled bicycle parts, hard drives, reel to reel tape spools, 78 and 45 vinyl records and shadowboxes.
The Galaxy Tracks miniature guitar photo frames feature an exquisitely painted and proportioned 9" guitar ,mounted on a picture frame with a picture of the artist. The musical icons represented cover everyone from the Beatles to AC/DC. All Galaxy Tracks products are 100% assembled in USA and manufactured with USA components whenever possible.
Clockola.com President Jeff Burgess comments: "We are very excited about the range of unique products we can offer and new items are being added to our inventory on an ongoing basis. Our current products are available at a variety of price points under $45.00, making them affordable to everyone."
Where else can you peruse a Crazy Cat Lady Action Figure or a unique Vintage Tape reel wall clock, as you search for that perfect gift? Everybody "needs" their own cocktail wall clock too! Wall clocks, desk clocks, fun gifts & toys and guitar picture frames are available.
Clockola.com is a Band of Stores Inc. company based in Louisville, CO.
For ordering and further info please visit: http://www.clockola.com
# # #