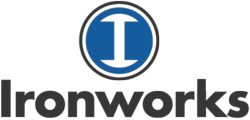 Minneapolis is perfectly suited to serve as a regional hub for Ironworks.
Minneapolis, Minnesota (PRWEB) May 06, 2011
Enterprise portal, content management and interactive consulting firm, Ironworks Consulting, LLC, announced today that Mark Halverson has joined the Minneapolis office as General Manager. A Minneapolis native, Halverson will be responsible for driving Ironworks' business expansion throughout the Central U.S. Halverson joins Ironworks from Microsoft, where he served as Client Partner. In this role, he managed the global services relationship with two Fortune 50 companies.
Halverson has helped many clients to achieve their business goals through the implementation of transformational technologies and a strong focus on strategies for successful adoption. His nearly 30 years of IT-related consulting experience includes enterprise software and services, collaboration, social media, search, e-commerce, and infrastructure solutions.
"Minneapolis is perfectly suited to serve as a regional hub for Ironworks," commented Ironworks co-founder and CEO, Scott Walker. "Mark's strong ties to the local business and technology communities are a great asset as we expand in this market." Halverson added, "Ironworks has a compelling story. Combining deep strategy, cross-platform architecture, and interactive design services -- all in one shop – is unique, in addition to the experience of having successfully completed over 1,200 web solution projects. It's exciting to be part of a culture that is so customer-focused, delivery driven, and agile."
Halverson received a bachelor of science degree in business administration from the University of Minnesota Caron School of Management. He serves on the board of directors of TeamQuest Corporation.
About Ironworks Consulting
Ironworks Consulting combines strategy, technology and design services to assist clients in the development of large-scale, complex technology projects. Ironworks offers three core services: Business and IT Alignment developing practical strategies to help clients improve business performance; Portal and Content Management – building Internet-based systems to share content, knowledge and data; and Interactive – developing creative ideas and engaging audiences through web, mobile, and social media. Headquartered in Richmond, Va., Ironworks serves national and global clients from offices in the Washington, D.C. area, Charlotte and Raleigh, N.C., and Minneapolis, Minn. For more information, please visit http://www.ironworks.com.
Media Contact
Charleen Pine McManus
Marketing Communications Lead
Direct Dial: 804.521.1530
Email: cmcmanus(at)ironworks(dot)com
###