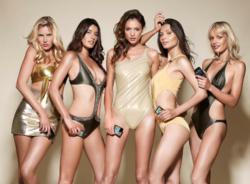 "At 84444.com, we are constantly adding new carriers to our shared short code and our text message marketing product."
-- Bob Bentz
Philadelphia, PA (PRWEB) May 06, 2011
Advanced Telecom Services announces its 2011 participating carriers for its 84444.com text message marketing product.
84444.com is a do-it-yourself text message marketing product that allows businesses, organizations, and entrepreneurs to launch interactive and broadcast mobile marketing products to its members, customers and prospects.
The text message marketing site is regarded as one of the most user-friendly shared short code solutions in the mobile marketing industry today. In addition to providing basic interactive and broadcast text message marketing solutions, 84444.com also has special enhancements for text message voting, mobile coupons, and mobile sweepstakes.
Interested parties can create a free trial account on 84444.com to test the system and learn just how effective a text message marketing product can be for its company. Text message marketing packages at 84444.com start at just $45 for 1000 text messages.
Here is the complete list of carriers participating with short code marketing site 84444.com.
Listed below are the carriers and its total subscribers.
Tier 1 Mobile Operators
AT&T - 92.8 million
Sprint - 43.8 million (includes Nextel)
Nextel
T-Mobile USA - 34 million
Verizon - 101 million (includes Alltel)
Alltel
Tier 2 Mobile Operators
Boost - 5 million
Cricket Communications - 4 million
Metro PCS - 7.6 million
US Cellular - 6 million
Virgin Mobile USA - 5 million
Tier 3 Mobile Operators
Cellular One - 40,000 (includes ECIT)
ECIT
Cellcom - 3.3 million
Cellular South - 700,000
Centennial Wireless - 750,000
Cincinnati Bell - 567,000
East Kentucky Network - unknown
nTelos - 500,000
Tracfone - unknown
All Others - 3 million
ACS Wireless
Alaska Communications
Bluegrass Cellular
Cox Wireless
Dobson
Element Mobile
GCI Wireless
Golden State Cellular
I Wireless
Immix/PC Management
Plateau Wireless
Inland Cellular
Illinois Valley Cellular
Midwest Wireless
Nex-Tech
Rural Cellular Corp
Thumb Cellular
United
Viaero Wireless
West Central Wireless
Hawkeye
Chat Mobility
Northwest Missouri Cellular
Panhandle Wireless
Pioneer
Pocket
Simmetry
Syringa Wireless
Revol Wireless
Union Wireless
84444.com is a product of Advanced Telecom Services and Advanced Mobile Solutions. The mobile marketing company has been supplying interactive telemedia services to the media and advertisers since 1989.
###