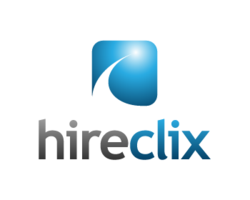 It is time for companies to leverage the power of Facebook to target passive candidates and build their employment brands. Facebook is a must in any organization's recruitment marketing mix.
Gloucester, Mass. (PRWEB) May 06, 2011
What: Corporate recruiting teams, staffing firms and human resources professionals are invited to attend a free Digital Recruitment Boot Camp in Silicon Valley hosted by HireClix. The educational seminar will teach recruiters how to move beyond job boards and leverage Facebook to quickly and efficiently target passive candidates. This in-depth tutorial will demonstrate how companies can use Facebook to build their employment brands and the benefits of integrating it into their recruitment marketing mix. The seminar will cover specific "how to's" for building a fan page, finding candidates with targeted Facebook ads and using the applications within Facebook. Real-world examples and case studies demonstrating the effectiveness will also be discussed.
Who: HireClix is a digital recruitment marketing firm that helps companies navigate the dramatic shifts underway in the job market and recruiting. In the firm's continued commitment to providing education about new recruitment marketing channels, Neil Costa, CEO and founder of HireClix, will lead the boot camp.
Costa has 15 years of experience in targeted digital advertising, search marketing and online recruitment advertising. He frequently speaks on topics regarding the innovative use of digital recruitment marketing to change the way organizations find and recruit talent, as well as the challenges and opportunities of today's job market.
When: Monday, May 16, 2011; 8:30 – 10 a.m.
Where: The Cypress Hotel, Soleil Room
10050 S. De Anza Blvd., Cupertino, Calif.
Info: The breakfast event is free and open to the public. Registration is required at http://www.hireclix.com. Contact Kevin Wizst, West Coast Director of Client Services, at 760-207-1772 or kev.wizst(at)hireclix(dot)com with questions or for more information.
###