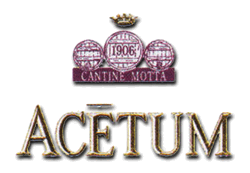 Texture and aroma change with the length of aging period and external climate conditions
(PRWEB) May 06, 2011
Quality balsamic vinegar is highly valued by both gourmet foodies and top chefs. However, until now getting a hold of the highest quality form of balsamic vinegar, traditional balsamic vinegar of Modena, has not always been the easiest task. Acetum of Modena has now launch it's envied product online and available for delivery in the US through food and drink portal Food Enquirer.
Balsamic vinegar production house, Acetum of Modena, has been housed in the historic Motta Cellars building in Cavezzo, Italy since 1906. Since then the highly sought after traditional balsamic vinegar of Modena produced by Acetum has become recognized as one of the best brands in the world.
Acetum is a member of the prestigious U.S. Vinegar Institute, the Balsamic Vinegar of Modena Consortium, and has received several international awards including one from the American Culinary Institute in San Francisco. In Germany, two of Acetum's balsamic vinegar products were named in the top three brands, while the Emilia Romagna Region selected the company for the highly coveted 'Company of Excellence' award.
Acetum understands the difficulty chefs and foodies face when determining quality and ensuring that they getting a product that they can be truly pride to show off and use in their culinary creations when it comes to balsamic vinegar. This is why Acetum has committed to making its traditional balsamic vinegar of Modena production as much a science as it is a cultural art form. Acetum and its balsamic vinegar line were the first to to follow the Association of Italian Balsamic Vinegar Tasters (AIB) sensory analysis system and to receive csQA quality certification.
Those looking for the finest traditional balsamic vinegar of Modena, a true organic balsamic vinegar will now find any easy to interpret rating system based on color coded labels and a numbered leaf system. The finest and most desired of course being the 4 Leaf black label balsamic vinegar from Acetum.
This exceptionally thick traditional balsamic vinegar of Modena is ideal for all culinary uses and is a product that top chefs and foodies alike will be proud to show of to their guests and add for the perfect touch to a variety of dishes. Even the flask shaped presentation bottle not only makes it perfect for gifts but sets it apart as something truly special.
###