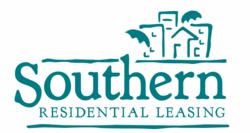 (PRWEB) May 30, 2011
Beaches of Northwest Florida – Marie Babin, Rosanna Padova and Kevin Veach, local leaders in the Florida residential property management field, recently were accepted as members of the National Association of Residential Property Managers (NARPM), joining more than 2,000 residential property managers throughout the United States.
NARPM is the nation's only professional organization for managers of small residential properties, from single units to 4-plexes. Members represent over $6 billion worth or residential properties nationwide.
Founded in 1988, NARPM continues to grow rapidly, providing networking, education and public relations services to professionals within the property management arena. The Association administers the Residential Management professional (RMP), the Master Property Manager (MPM) and the Certifies Residential Management Company (CRMC) designation programs. More than 50 local chapters of NARPM are currently operating in major metropolitan areas and many more are in the formative stages.
Southern Residential Leasing has been in business since 1995 and represents over 300 long term rentals along Florida's Panhandle in areas including Destin, Fort Walton Beach, Panama City Beach, Port St Joe, Pensacola and surrounding areas. Known for innovative marketing and for providing a level of commitment and service that is truly beyond comparison to both tenants and owners, Southern continues to grow along Northwest Florida.
Southern Residential is part of the Southern Mangement Group family, which also has succesful Florida Vacation Rentals, Real Estate Sales and Association Management divisions.
# # #