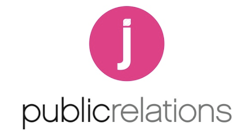 We are thrilled to be expanding our ever-growing culinary roster with some of the most talented chefs and acclaimed restaurants in the business.
San Diego, CA (PRWEB) May 06, 2011
With an eye for talent and a knack for taste, J Public Relations (JPR), a leading hospitality and lifestyle PR firm with offices in New York City and San Diego, adds marquee restaurant establishments to its noteworthy list of clients. "We are thrilled to be expanding our ever-growing culinary roster with some of the most talented chefs and acclaimed restaurants in the business. Through our growing clientele, we have been able to establish an impressive network of top food media contacts across the nation," said Jamie Lynn Sigler, founding partner of JPR.
TailGate Beer (San Diego): Elevating the tailgating experience since 2007, this San Diego-based craft brewing company fuses the unique flavors of craft brews with the "drinkability" of mainstream beer, all while preserving competitive prices. Entrepreneur Wesley Keegan created TailGate Beer with a vision to wed the craft beer loving and tailgating lifestyles by offering an inexpensive yet high-quality brew available in 12-ounce cans. With award-winning hand-crafted brews available in both can and keg form, TailGate Beer upholds San Diego's renowned reputation in the craft beer industry.
What's hot? After the success from the release of its canned version of Blacktop Blonde, TailGate Beer recently canned its gold medal winning Hefeweizen. An American take on a German classic, TailGate Beer's Hefeweizen can be enjoyed at the company's 1st Annual CAN CANCER Tailgate at PETCO Park before the Mother's Day Padres game. The event serves as a fundraiser to raise money for City of Hope, a breast cancer research organization.
Rockography (New York City): Situated in New York City's trendy Greenwich Village, Rockography offers city dwellers an authentic take on a classic Rock n' Roll eatery. An American comfort food inspired menu, broadcasted rare footage from the world's greatest rock bands, vintage rock décor, and streaming music by Rock n' Roll's best artists help make Rockography a full-sensory experience. Doubling as a bar, Rockography is open into the early morning for a laid-back atmosphere perfect for a casual drink and scrumptious meal.
What's hot? Every Sunday, Rockography offers "Brunch with the Beatles." Guests can enjoy bottomless bellinis while rocking out to the full Beatles anthology. With menu items like Deep Fried PB&J, Chicken & Waffles and a 16-ounce 'F.U. Burger' topped with onion rings, fried tomatoes, maple bacon, pickles, fried egg and Velveeta cheese sauce, rock enthusiasts can take a ride through time and leave on a full stomach.
Burlap (San Diego): The second restaurant venture of celebrity chef, Brian Malarkey, and hospitality impresario, James Brennan, Burlap will feature meat and seafood delicacies with an Asian flare. Burlap's sister restaurant, Searsucker, located in Downtown San Diego's bustling Gaslamp Quarter, has drawn a swarming crowd since opening last summer, and Burlap is expected to do the same in San Diego's upscale coastal destination of Del Mar. A menu of innovative meat offerings (raw, cooked and rotisserie), seafood and bold sides will be paired with local craft beer, wines from all over the world and handcrafted cocktails.
What's hot? Burlap is slated to open just in time for the highly anticipated Opening Day at the Del Mar Racetracks. Diners will be able to enjoy the relaxing ambiance, designed by acclaimed designer Thomas Schoos , who also designed Searsucker, as well as Koi Restaurant and Tao Las Vegas. Complementing the Asian-inspired dishes, indoor and outdoor seating will exude high-end Asian design featuring multiple Koi Ponds, fire pits and a large outdoor bar.
The Malibu Inn (Los Angeles): Established in 1920, The Malibu Inn has since remained Malibu's chosen watering hole and host to Hollywood royalty throughout the decades, from Harold Lloyd and Gloria Swanson to Adam Sandler and Pamela Anderson. Former owner and legendary singer-songwriter, Neil Young, transformed The Malibu Inn with his musical influence making this iconic beachside restaurant and bar a highly regarded live entertainment venue. Featuring some of music's most recognized performers including Eric Clapton, Tom Petty and Kid Rock, The Malibu Inn offers rich history, epic food and legendary performances.
What's hot? Business visionaries and brothers, Alex and Steven Hakim, recently acquired The Malibu Inn and have restored it into Malibu's newest hotspot. The Hakim brothers have assembled a team of industry veterans, famous chefs and award-winning interior designers to renovate the historical space. The Hakim brothers promise regular live entertainment from some of the finest artist in music with upgrades that will compliment and preserve its rich history, including a vintage 1960's Volkswagen Beetle photo booth!
Holsteins Shakes & Buns (Las Vegas): Nestled in the posh new Cosmopolitan of Las Vegas hotel, which opened just this past winter, Holsteins Shakes & Buns gives attitude to the traditional burger and milkshake joint. This funky homegrown approach to dining is the latest work of veteran Las Vegas hospitality entrepreneurs Billy Richardson, Kyle Madden and Chef Anthony Meidenbauer. The menu offers dozens of tasty house-made options from carnivorously delightful burgers to delectable salads which are all very affordable, customizable and undeniably fresh.
What's hot? One of their signature burgers, The Gold Standard. This indulgence layers a half-pound all beef patty between a garlic-chive aioli and tomato confit smothered bun stacked high with smoked bacon and aged goat cheddar cheese. In true Vegas style, Holsteins also introduces "Bamboozled" milkshakes like the Drunken Monkey, a perfect smash-up of banana gelato, peanut butter crunch and Frangelico.
About J Public Relations:
With offices on both coasts, in San Diego and New York City, J Public Relations is passionate about developing and delivering innovative PR campaigns designed to secure top media placements. JPR specializes in chic hotel properties, restaurants, nightclubs, spas and luxury lifestyle goods, offering discriminating clients unprecedented media contacts, placements and partnerships throughout the country. For more information, visit http://www.jpublicrelations.com or follow on Twitter @jprpublicity or Facebook at http://www.facebook.com/JPublicRelations.
###