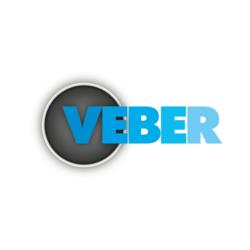 In the valley of the blind, the one eyed man is Veber. For over ten years we have been impressed with their flexibility, adaptability and their forward thinking solutions.
Watford, UK (PRWEB UK) 12 May 2011
As 2011 approached and POBox Hosting Ltd entered into its seventh year of providing business-to-business Dedicated Server Hosting, Cloud VPS, Datacenter Colocation, Bandwidth and Managed Services, a review of their business services and structures revealed the opportunity to restructure and rebrand the company's offering. Veber has therefore been launched as the face of the Dedicated Server, Cloud Hosting and Colocation arm of the company. All of which can be explored in greater detail at the company's new website http://www.veber.co.uk.
Initially formed as Veber Ltd in 1999 by Tim Poultney (CEO) and James Robinson (Operations Director), the company supplied network computer solutions. In 2004 Veber Ltd merged with its colocation space supplier, POBox Ltd, and this merger gave way for POBox Hosting Ltd to be formed as a B2B Dedicated Server provider. As the company's success and services grew, so did the need to revisit the business model. "The birth of the new Veber brand has been driven by the need to streamline our B2B offering," states Tim Poultney, CEO. "Veber will be part of a bigger picture as the rebranding of other parts of the company service portfolio come on board later in 2011. We want to create a transparent and easy to follow company structure which makes the user experience an excellent one in all regards. It's an exciting time of development for us and our customers."
Veber has made its name in the hosting industry by priding itself on its flexible and friendly approach which aims to provide tailored solutions which work individually for its customers. Operations Director, James Robinson, is proud of the service Veber provides: "We are delighted to have a portfolio of longstanding international clients. Each and every one of Veber's hosting solutions, whether a Dedicated Server, Cloud or Colocation is designed specifically to meet the needs of the particular client. We use the best hardware and provide the best service. Our Veber Promise provides a guarantee which clients can rely on." You can read more on the Veber Promise at http://www.veber.co.uk/veber-promise.
Their clients certainly agree. Parmi Phull, Creative Director at CCTViNFO, utilises Veber's Dedicated Server solutions and Custom Management facilities and is keen to point out that he receives "full support from a team of real people with real knowledge that is hard to find these days." "If you are serious about your business," he concludes "look no further than Veber." Bruce Robbins, Systems Director at de Poel, has some understanding of the technical side of Veber's hosting services but values the "expert service and advice" he receives. "When you promise your clients high availability as we do, good hosting and network services are critical. Veber also manage to be extraordinarily friendly and helpful and, despite us all being geeks, we converse in plain English."
Arm in arm with the restructuring and rebranding project and the launch of the new Veber website has been Veber's emergence in the world of social media. You can find out about the company's personalities and interests @veberhost on Twitter or take a look at what industry news has caught the eye of the Veber employees at http://www.facebook.com/veberhost. This part of the project has been overseen by Veber Marketing Consultant, Vicki Perch. "We are creating a personality for the company," she states. "Our USP is our approachability and flexibility coupled with our industry expertise. We want to continue to build long term, solid business relationships and in order to do that we feel that our clients should have an insight into what we are about and what we know about. Social media provides us with a perfect platform on which to achieve this."
Business customers interested in finding out more about Veber and their hosting services can visit the new website at http://www.veber.co.uk, call the Watford office on 0203 468 7000 or email directly to contactus(at)veber(dot)co(dot)uk.
# # #