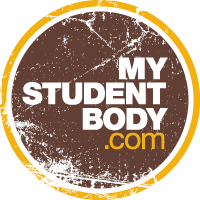 Newton, MA (PRWEB) May 09, 2011
Inflexxion, Inc., creator of MyStudentBody, the most comprehensive online alcohol and drug education program for college students, is pleased to announce the launch of the newly redesigned Judicial Course. Created for students who violate their college or university alcohol policy, the Judicial Course encourages students to reflect on their behavior, increase self-awareness, learn from their mistakes, and take responsibility for their actions.
The Judicial Course is designed for use in conjunction with a college or university's conduct sanctioning program or is qualified as a stand-alone educational program in conduct situations. Education and reflection are key components in reducing recidivism making the Judicial Course an ideal tool to serve as a sanction program. The education component includes review of basic alcohol education, strategies on dealing with difficult situations, real life scenarios and realistic, relatable messages. The reflection component encourages students to reflect on their situation and how to change future behaviors. The Judicial Course includes streamlined assessment questions, with new videos and visual feedback making the course more interactive and engaging for students.
When a college student commits an alcohol-related offense on campus, conduct officers can mandate the student to complete the course, an educational intervention for the student which can also facilitate discussions with counselors about the student's behavior. "We believe that the MyStudentBody Judicial Course offers an effective combination of intervention components, including brief motivational feedback, interactive content and practical risk reduction strategies," says Inflexxion's Emil Chiauzzi, Ph.D., Vice President of Product Strategy. "In addition, rather than just focusing the student on the judicial offense, the student is encouraged to reflect on problematic behavior as it pertains to success at the college level."
The course includes relevant articles as well as brand-new, specialized tools such as the "Sobering Up Timeline," "Busted: Do you know your policy?," and a video about alcohol poisoning. The course features assessments (including the AUDIT, a validated screening tool for alcohol use disorders and risky drinking), knowledge pre- and post-tests and a course survey. College administrators have the option of using follow-up assessments to track students' ongoing behaviors and attitudes.
Through distinct programs for students, parents and college administrators, MyStudentBody can help reduce student health risks on the individual and campus community level, empower parents with tools for supporting student health and help administrators discover strategies and apply data to strengthen their prevention initiatives. MyStudentBody was developed with over $8 million in grant funding from the National Institutes of Health (NIH) and delivers effective prevention programs to hundreds of colleges and universities.
To learn more about MyStudentBody's newly redesigned Judicial Course, please contact Holly Lyng at 800-848-3895 ext. 215 or Patrick Hughes 800-848-3895 ext. 231.
About MyStudentBody
Developed with over $8 million in grant funding from NIH, MyStudentBody takes an evidence-based, comprehensive approach to the prevention of alcohol and drug abuse and sexual violence on college campuses. MyStudentBody offers distinct programs that empower students, parents and administrators to positively impact campus communities by educating and motivating students to make healthy decisions.
About Inflexxion, Inc.
Founded in 1989, Inflexxion leverages technology to improve public health. We create clinically validated tools and programs for critical areas of health care, including prevention and wellness education, addiction and pain treatment, and pharmaceutical risk management. Key offerings include: NAVIPPRO, PainEDU.org, painACTION.com, SOAPP, and COMM. These innovative solutions help reduce health-related risks, enhance clinical outcomes, and positively impact the quality of care.
###