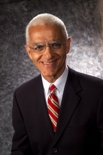 We applaud not only our talented nurses but all individuals in this admirable profession
Oklahoma City, OK (PRWEB) May 06, 2011
Orthopedic Institute recognizes and honors National Nurses Week. The hard work and care provided by nurses makes a positive difference in the lives of patients. Orthopedic Institute would especially like to celebrate and honor its talented nurses. Dr. Seradge Stated "Our nurses are on the cutting edge of orthopedics working in surgical units providing patient-focused care for patients of all ages with different musculoskeletal injuries & conditions. Patients frequently comment on how touched they are by the compassion and sensitivity that the nurses exhibit during their stay. These highly competent nurses are a credit to the field of healthcare and their efforts deserve recognition".
Orthopedic Institute believes National Nurses Week is an opportunity to say thank you not only to its wonderful staff of compassionate nurses but also to all individuals in this admirable profession.
The Orthopedic Institute, founded in 1980, by Dr. Houshang Seradge, is one of Oklahoma City's most comprehensive orthopedic care centers, in a single location. Orthopedic Institute's physicians are on the leading edge of their respective fields in orthopedics, hand surgery, spine surgery, rheumatology, neurology and pain management. OI treats all musculoskeletal conditions through the use of the most advanced techniques in orthopedic care. Physicians at OI are dedicated to helping patients return to a healthy life style.
# # #