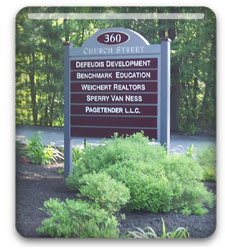 Northborough, MA (PRWEB) May 11, 2011
Baesis is excited to be moving into a bigger, better location. They're moving to 360 Church St., Northborough, MA on June 1st which will provide easy access off a major highway (I-290). Citing the recent recovery in the manufacturing sector and continued job growth, the partners at Baesis made the decision to invest in the new office space and training facility. This move to a new facility will now allow them to offer training classes, continuing their ongoing efforts to better serve their customers and future customers.
"This is an exciting time for Baesis as we continue to grow our business. We'll be able to offer more services to area businesses that will help them grow too," said Frank Leonard, President of Baesis.
With their network engineers out at customer locations, they would hear questions regarding their customer's accounting software. Joe Barrett, Sr VP/CTO, discussed the potential opportunity with Frank to better serve their customers. Starting June 14th, Baesis will be offering QuickBooks training with a small class size of between 8 to 10 people allowing them to offer an inexpensive way for area companies to get training on America's most popular financial software. They'll be announcing future classes for other software like Peachtree in the coming months.
Even in a slow economy the partners at Baesis saw an opportunity to grow and expand their business. Now Baesis will be located in a larger office with a training facility.
About Baesis:
Baesis is a Worcester area Managed Service Provider. They are also Intuit Solution Providers (QuickBooks Enterprise), platinum level resellers for Peachtree Quantum, and value-added resellers for Misys Manufacturing Software and Catalyst Manufacturing Software. They help businesses have the information they need to be more efficient and more profitable. Contact Len Diana 508-393-9960 or ldiana(at)baesis(dot)com.
# # #